Wednesday, October 11, 2023 – Gregg Potter
1:00 – 4:30 p.m. 
"Deconstructing Collaboration"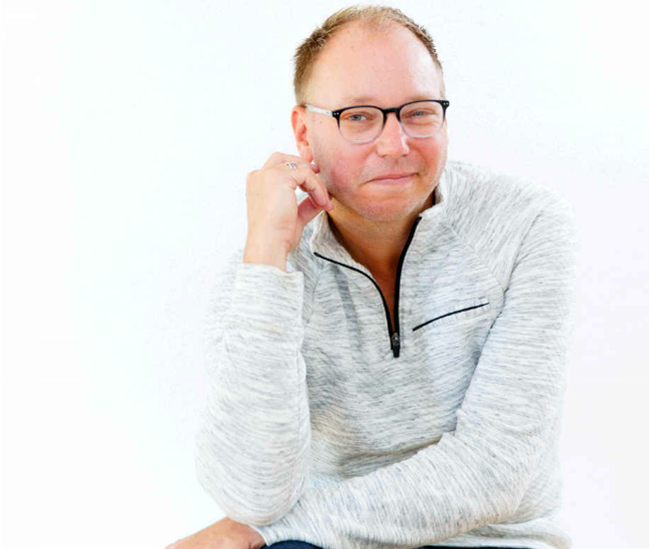 Polarization and people not being able to collaborate is one of today's largest obstacles to creating the real productive spaces. However, we see successful collaborations every day in our lives. How can we go to the grocery store, plan birthday parties, or host a holiday dinner successfully including all the diverse people we do this with and not have the same ease when doing what our conscious minds consider collaboration? By taking lessons from how we successfully collaborate every day, we can be more impactful in our intentional collaborations. Collaboration has three repeated skills that help us as we work together. These are transformational leadership, conflict resolution, and facilitation skills. When we develop these skills, specifically for formal collaborations, then trust, space making, empowerment, team agency, and good communication are present… AND, with all of those working together, we are creating a better place for all of us to live and thrive.

Collaboration is at the heart of everything we do and how we function as humans. This laboratory experience will create space to have conversations and practice slowing down our formal collaborative processes while illuminating opportunities to lead and design more impactful and effective collaborations. The opportunities that we commonly miss due to resources, urgency, and other outliers do not have to be overlooked. We will practice using our muscles so that intentional collaborations happen as smoothly as unintentional collaborations. Additionally, we will examine how our transformational leadership, facilitation, and conflict resolution skills create space that fosters trust, agency, support, and miraculous change beyond the expectations we set. Collaboration is how we create the best work environments possible. This lab will be the perfect place to play in the fun and creativity of it all.
 
Learning Objective 1: To become more friendly with collaboration as we are in our daily lives. We will do this by first examining a common way we all collaborate successfully every day. Using that example, we will attach it to The Life Cycle of Collaboration and provide us with a framework to continue through the rest of the workshop.
 
Learning Objective 2: To slow down how we design and lead intentional collaborations in the workplace while highlighting ways build systems that allow focus on the collaboration. Doing this will identify moments we often speed through. We will practice slowing down in these moments, work out the muscles needed to adjust in real time, and to create a foundation for collaboration to flourish.
 
Learning Objective 3: To apply transformational leadership, facilitation, and conflict resolution skills at important moments in the Life Cycle of Collaboration. These skills allow us to hold space for all actors through the entire collaboration process. If the entire team feels supported and have a framework that everyone follows, intentional collaborations will be more impactful and effective.

Gregg is an international collaboration coach and the Founder and CEO of Project Kinect; a marketing and logistics firm in Madison, WI, USA. He also serves as the Regional Field Director of Southern Africa for Peacework International. Additionally, he supports as a Lead Facilitator and Marketing Specialist for Step Up: Equity Matters in the Workplace. Gregg spends most of his time supporting leaders and companies to create stronger collaborations. Gregg believes that we must deconstruct how we collaborate. This means getting down to the foundation of space creation, humanity, and trust. When we've done that work, we then can work on our transformational leadership, facilitation, and conflict resolution skills to lead and design highly impactful and effective collaborations.



Wednesday, October 11, 2023 – Jessica Jones
1:00 – 4:30 p.m. 
"HR: An Advocate for Employee Mental Health"