Past State Director
Position Description & Duties
The Past State Director serves as a member of the State Council providing the continuity of leadership. The Past State Director provides advice and counsel to the State Director.†
†
Responsible to:
State Director
†
Responsibilities:
Attend all State Council meetings, actively participating in Council matters.
Assist in the identification, recruitment, and selection of future Council leaders.
Represent the Council to SHRM chapters and the public as required.
Chair the nominations committee and coordinate nomination activities.
Act as backup to the State Director and preside over Council events as necessary.
Assist with special projects as assigned by State Director.
Perform other duties as assigned by State Director.
†
Requirements:
SHRM membership in good standing required.
Served a term of office as State Director required.
SHRM certification preferred.
Term:
Serves a one-year term beginning with the first day of January ending the last day of December.
†
†
†
Contact Information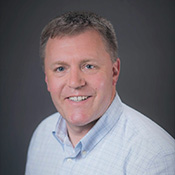 †
---
Biography
John Komosa is Manager Total Rewards at Alliant Energy in Madison, Wisconsin. Alliant Energy is a Midwest energy company that provides electric and natural gas service to its customers throughout Iowa and Wisconsin. He has over twenty years of experience in Human Resources. In his current role, he oversees the planning, design, evaluation, and administration of broad-based reward programs. John is an active member in SHRM, WorldatWork, and the Greater Madison SHRM chapter, serving five years on the GMA SHRM Board of Directors. In addition, John is a board member for Gildaís Club Madison. John received his Bachelorís degree in Psychology from the University of Wisconsin - Stevens Point and his Masterís of Business Administration from the University of Wisconsin - Madison.
†
†
†