Government Affairs Director
Position Description and Duties
The Governmental Affairs Director monitors and evaluates, on a continuing basis, pending federal, state, and local legislative, regulatory, and legal activities that may have an impact on the management of human resources. This Director is also responsible for communicating accurate and timely legislative information enabling members to assess the importance of the proposed legislation. The Director works in close cooperation with the SHRM Government Affairs headquarters staff along with the State Council in carrying out these tasks.
RESPONSIBLE TO: State Director
RESPONSIBILITIES:
Attend all State Council meetings and actively participate in Council matters.
Encourage and support balanced and fair public policy which reflects the best interests of the Society, its members, and their employers.
Communicate in a positive and proactive manner the Society's and each member's concern with proposed and existing legislation along with administrative rules. In coordination with SHRM staff and the State Council, initiate action in response to legislation, regulation or legal activities in the state.
Identify, evaluate and disseminate to chapters within the state issues of concern arising from potential legislation, regulatory and/or legal activities within the state which would potentially impact SHRM members or the profession.
Actively promote SHRM's legislative involvement program, HRVoice to members. Encourages and organizes state letter writing initiatives/competitions to federal and state legislators on pending issues and/or legislation or HR "hot topics".
Recruits and coordinates a state contact list of SHRM members who are willing to participate in the SHRM A-Team and in advanced legislative activities. These activities would include, but are not limited to, providing unique personal accounts on specific pieces of legislation to SHRM or for federal or state congressional use, serving as an "expert" resource/speaker for SHRM on a particular issue and testifying before either congress or the state legislature.
Attend annual SHRM Legislative conference.
Serves as back-up to the Legislative State Director
Perform other duties as assigned by State Director.
REQUIREMENTS:
National SHRM membership in good standing required. SHRM certification preferred.
TERM:
Serves a one-year term beginning with the first day of January ending the last day of December. Appointed by the state council director. May be reappointed for two additional one-year terms for a total service of three years.

Contact Information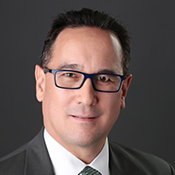 Jeff Palkowski, MHRM, SHRM-SCP, PHR
Governmental Affairs Director
University of WI - Madison DoIT
Ph:
(608) 262-1657
Em: 
jeffpalkowski@gmail.com
Term Start:  1/1/2019
---
Biography
Jeff Palkowski, MHRM, SHRM-SCP, PHR is a Senior Human Resources Specialist-Workforce Relations with the University of Wisconsin-Madison Division of Information Technology He has worked in human resources and has been involved with the Society for Human Resource Management at national and local chapter levels since 2003.

Jeff currently serves as the Director of Governmental Affairs on the Wisconsin SHRM State Council, SHRM Advocacy Captain for Wisconsin's 1st Congressional District, and a member of the SHRM Government Affairs "Committee of 50". He previously served as the Director of Government Affairs on the Greater Madison Area SHRM Board. In these roles, Jeff has been able to combine his previous experience working as a Deputy Chief of Staff/Policy Advisor in the Wisconsin Legislature along with his interest and desire to advocate and initiate positive change in the human resources industry as a SHRM Advocacy A-Team Member since 2012.

Jeff is a certified Professional in Human Resources and SHRM Senior Certified Professional and received his undergraduate degree from the University of Wisconsin-Milwaukee and earned a Masters in Human Resources Management from the Keller Graduate School of Management.
---
Additional Information
Resources