WI SHRM 2019 Leadership Conference
August 1st and 2nd, 2019
Holiday Inn - Manitowoc, WI
Our Sponsors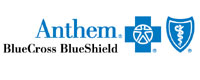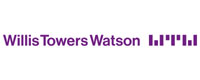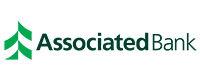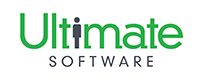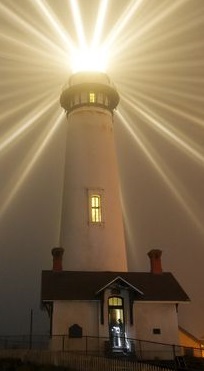 Light Up Your Leadership!


CLICK HERE TO REGISTER
Sponsorship opportunities are available for only $750! CLICK HERE to download the Form (PDF).
Take advantage early so you can reach human resource professionals before, during, and after the conference. 
Conference Description
If you are a volunteer with a Wisconsin SHRM Chapter, state council or student chapter (or will be), this conference opportunity is just for you! Registration is now open for this year's conference at the Holiday Inn in Manitowoc, Wisconsin. This conference will offer you leadership strategies that will strengthen your chapter, council or student group and present valuable networking opportunities for chapter leaders from across the state. Past attendees believe that this is a must attend for chapter board members and one of the true values provided by the WI SHRM State Council for its leaders. 

The Leadership Conference Committee is enthusiastically planning great programming and entertaining events to provide you with details about the WISHRM Council positions, tools for maximizing effectiveness in the volunteer partnerships of chapter councils and leadership tips. 
Recertification Information
SHRM Recertification Credit:  4.5 Hours
HRCI Recertification PDC's:  4.5 (of which 1 is a business credit)*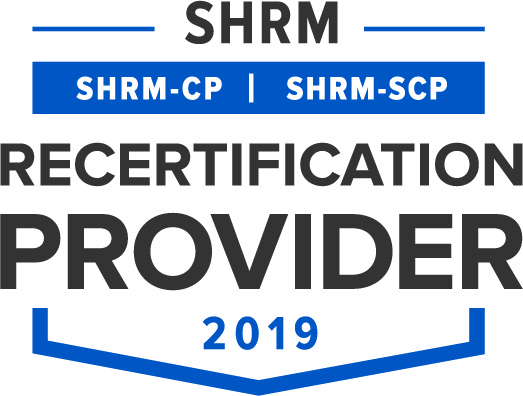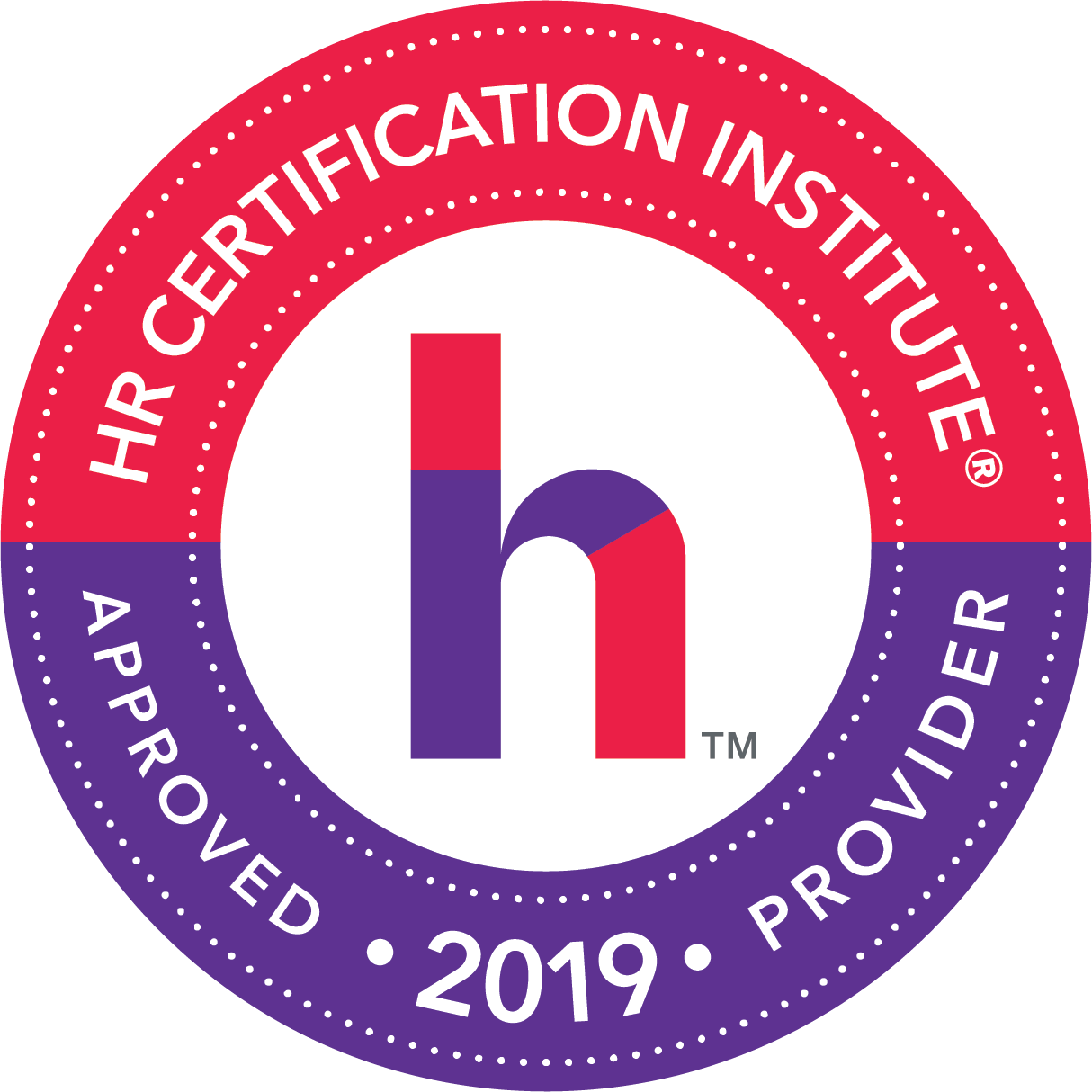 *The use of this seal confirms that this activity has met HR Certification Institute's® (HRCI®) criteria for recertification credit pre-approval.​


Refund/Cancellation Policy:

All Cancellations must be in writing to wishrm@morgandata.com.  A $35 administrative fee will be charged for conference cancellations received before July 12, 2019.  Requests for refunds after July 12th will be denied unless there are extenuating circumstances which prevent an attendee from finding another person to attend the conference in their place.  (An extenuating circumstance may include an unexpected death in the family or medical emergency).  Proof of the hardship will be required.  These requests will be reviewed by members of the WI SHRM Executive Council, Leadership Director and the Conference Liaison Director on a case-by-case basis.
Event Pricing
| | |
| --- | --- |
| Professional Leader | $125 |
| Student Rate | $40 |
| Guest Thursday Night Activity | $50 |
Location / Hotel Accommodations
Holiday Inn Manitowoc
4601 Calumet Avenue
Manitowoc, WI 54220
For Reservations, Call: Direct - (920) 682-6000 or (800) Holiday
Reservation Code: WS9
Online Reservation Link:  https://www.ihg.com/holidayinn/hotels/us/en/manitowoc/mtwwi/hoteldetail
Rate: $102 plus tax per night
Cancellation Policy:  Changes or cancellations to individual guest reservations will be accepted without penalty up to 24 hours prior to the scheduled date of arrival.
Block Deadline: June 30, 2019





Conference at a Glance
Wednesday, July 31, 2019
12:00 p.m. - 4:30 p.m.
Strategic Planning Session - Core Council required (with Lunch)
Chapter Presidents and Presidents Elects are strongly encouraged to participate; however, not required
Location:  Holiday Inn Manitowoc
5:30 p.m. - 8:30 p.m.
Evening Activity
Location:  Holiday Inn Manitowoc
Thursday, August 1, 2019
9:00 a.m. - 11:00 a.m.
State Council Meeting - Core Council including
Chapter Presidents and Chapter President Elects
(North Ballroom)
11:00 a.m.
Registration Opens
(Ballroom Foyer)
11:30 a.m. - 11:45 a.m.
Welcome - Joanne Krueger, Past State Director and Rachael Brady, Leadership Director
(Atrium)
11:45 a.m. - 1:00 p.m.
Lunch with Roundtables
(Atrium)
1:00 p.m. - 3:00 p.m.
Lighting Up Best Practices
Facilitators: Members of the WI SHRM Council
(Ballroom)
3:00 p.m. - 3:15 p.m.
Foundation Impact - Jennifer Zahari, Foundation Director
3:15 p.m. - 3:30 p.m.
Break
3:30 p.m. - 5:00 p.m.

Key Note Speaker:  James Robilotta - Leading Imperfectly:  The Value of Being Authentic for Leaders, Professionals, and Human Beings
Author, Speaker & Personal Coach
(Ballroom)

Hey Superwoman, take off your cape.  Hey Batman, take off your mask. Hey decision makers, put away your ego.  Let's talk about who you are personally as a leader and as a partner. As humans, we can't learn things from people who are perfect, we can only learn things from people who are imperfect.  So, it is time to own who you are so you can be real to others and lead through your faults. This deep but hysterical session will focus in on core competencies within HR including: influence, integrity, courage, and feedback.  You'll leave feeling introspective about the person you show to others and recognize the rapport and trust building power of authenticity in your communication and relationships. If you're looking to be a more effective partner and master these core competencies, this is the session for you.

Learning Outcomes
1. Learn the definition and application of "Authentic Leadership" and self-reflect to identify concrete opportunities to build authenticity within relationships and communication.



2. Identify tangible ways to improve on HR core competencies including: influence, integrity, courage, and feedback.



3. Discover the importance of being a leader and partner who is purposeful, empowering, real, and moral.

Bio:
After 15 years of building, training, supervising, and evaluating teams, James decided to curate what he learned and take it on the road as a professional speaker.  He wrote and published, Leading Imperfectly: The value of being authentic for leaders, professionals, and human beings, and now spends his days helping individuals around the country solve problems, think critically, and achieve their goals. 
 
James' background in improv and stand up comedy affords him the opportunity to use humor to connect with his audience in a unique and powerful way.  Rapport comes quickly, and then he's able to dive into conversations about trust, teamwork, mutual respect, resilience, and more. 
 
As a speaker and as a coach, James' goal is to create a safe space for growth and to provide his audience with tangible tools to improve their lives.
 
5:30 p.m - 6:15 p.m.

 

Shuttle Transport to the Wisonsin Maritime Museum
6:15 p.m. - 9:00 p.m.
Wisconsin Maritime Museum

Buffet Dinner with refreshments, networking, entertainment on the Roof Deck overlooking the river.  Tour the Museum and a WW II Submarine at your leisure!
8:30 p.m.
First Shuttle back to Hotel
9:00 p.m.
Last Shuttle back to Hotel
Friday, August 2, 2019
8:00 a.m. - 8:30 a.m.
Buffet-style Breakfast
(Ballroom)
8:30 a.m. - 9:30 a.m.
SHRM Initiatives and Legislative Updates - Nancy Conway, SHRM-SCP, SHRM National and Jeff Palkowski, SHRM-CP, PHR, Government Affiairs Director for WI SHRM
(Ballroom)
9:30 a.m. - 9:45 a.m.
Break
9:45 a.m. - 11:00 a.m.


 

Workshop with James Robilotta - IMPROV your Feedback and Communication
Author, Speaker & Personal Coach
(Ballroom)

Improv comedy and HR? There are more similarities than you may expect. This session is grounded in the teachings of improvisational comedy from the Upright Citizens Brigade Theatre in New York City. In this session, attendees will learn four basic rules of improv comedy (Yes, and…; know your teammates; ask better questions; and commit don't comment).  As HR professionals there are few skills more essential than feedback, teamwork, mutual respect, and active listening. This interactive session is a fun and unique opportunity to develop these skills and breakdown barriers to make high-pressure communication/problem-solving moments more comfortable.
 
Note: you do not have to be funny to come to this session.  Also note: this session will not make you funny if you are currently not… but it will make you a better teammate and communicator!
 
Learning Outcomes
1. Learn best practices for sharing positive and negative feedback; understand the benefits of active listening and the influence you can have when being a collaborative partner.

2. Learn improv rules and how they correlate to communication and teamwork in the workplace; breakdown communication/teamwork issues in your current environment in a safe and supportive manner.

3. Discover how utilizing the rules of improv can generate more buy-in with your partners/teams and cause less burnout.
 
11:00 a.m. - 11:15 a.m.
Break
11:15 a.m. - 11:45 a.m.
Chapter Recognition with District Directors
(Ballroom)
11:45 p.m. - 12:45 p.m.

 

Lunch
(Atrium)
12:45 p.m. - 1:45 p.m.

Keynote Speaker:  Kimara Ellefson - Tackle the Present - Illuminate the Future
Associate Vice President Talent Strategy and Faculty Affairs, Wisconsin Medical College
(Ballroom)

In today's global market, HR professionals must seek out fresh ideas and key technologies to advance their organizational goals. Thoughout this interactive session we'll help you identify the resources necessary to make strategic impacts within your workplace. Together we will unpack the pertinent question of how we lead our organizations into the future by using more than just policy and protocol.

Learning Outcomes
1. Evaluate your current workplace (culture/resources) and recognize your greatest areas of opportunity for transformation.

2. Explore the critical shift in fundamental comstructs of HR based on the knowledge age and dynamic nature and impact of AI and technology.

3. Examine the necessary skillsets for HR progressionals to successfully lead their organizations to emerging competitive advantage.

4. Reflect on the needs of the workforce for future generations and our individual responsibility to personalize bother our outlook and our operations. Developing brand recognition both personally and making HR stand out.

Bio:
As the leader for Talent Strategy and Faculty Affairs at the Medical College of Wisconsin, Kimara is responsible for supporting the full-life cycle of faculty and staff.  In her role, Kimara assesses organization-wide needs to drive strategic recruitment, talent development, employee engagement, training investment and initiatives, while also guiding the faculty governance process. She leads teams responsible for measuring and assessing best practice methodology, technology and processes that will have a direct and positive impact on the talent needs of the organization and the development of short and long term strategic recruiting plans to increase the value of a diverse workforce.  As one of the leaders of the Standpoint initiative at MCW, Kimara was a key player in the collaboration between the staff and faculty surveys resulting in a new development program that encompasses both faculty and staff and remains a strategic leader in the advancement of physician engagement and well-being at MCW. 

Kimara joined the Medical College of Wisconsin in 1998 and holds a B.A. in Psychology from Trinity International University. She has been active in both the American Association of Medical Colleges Standpoint program and subsequent learning community as well as with the Group on Business Affairs, GWIMS, and the Group on Faculty Affairs.
 
1:45 p.m. - 2:00 p.m.
Closing/Prizes/Committee Recognition - Rachael Brady - WI SHRM Leadership Director
DRAWING - Must be Present to WIN
(Ballroom)
*Times, content and room locations subject to change without notice.
---
Thursday Evening:
Get outside and wind down from the first day with a trip to the
Wisconsin Maritime Museum
. Build comradarie and network with friends and collegues while enjoying a buffet dinner and refreshments that will be served on the Roof Deck overlooking the river.  Enoy a free concert with fabulous views:  Amy Jo and Down Glo will be performing across the river at the
Wharf Manitowoc
.
Afterwards, explore the Museum and tour the restored USS
Cobia
floating right next to the building!  
USS 
Cobia
 is the most intact World War II Submarine in the nation and is home to the oldest working radar in the world. During a 45-minute guided tour you will learn how submarines operate and what life was like aboard a "pig boat" with 79 other men.

Foundation Fundraising Events:
Back by popular demand, we are bringing back the cork pull.  Buy a cork for $10.00 and win your bottle of wine!
Are you more of a spirit person?  Join us for some balloon popping fun.  Buy your chance to pop a balloon for $15.00 and see which lucky spirit you get.
We're excited this year to have a number new books options and several signed by the authors.  Be sure to check them out.
Get your bids in for one of the two silent auction baskets at this year's conference. 
All donations go to the SHRM Foundation.
---


Thank you to our Sponsors!
 




 


 

Insurance is complicated, we know.  So if you're looking for simple terms and straightforward answers about health insurance from someone who gets it, you're in the right place.

Contact: Christy Engel, Local Marketing Director
Email: christy.engel@anthem.com

Anthem Blue Cross and Blue Shield
N17W24340 Riverwood Drive
Waukesha, WI 53188

Phone: (262) 523-4708
Website: www.anthem.com

We specialize in employment placedment for direct-hire, temporary-to-hire and contract opportunities in manufacturing, light industrial, skilled trades, administrative and a host of other positions as well.

Contact: Debbie Fedel, CSP, PHR, SHRM-CP
Email: dfedel@seekcareers.com

SEEK Careers/Staffing
1160 Opportunity Drive
Grafton, WI  53024

Phone: (262) 377-8888
Website:  www.seekcareers.com

Associated Bank's HSA Plus platform delivers: state-of-the-art technology for ease of use by employer and employee; robust reporting to provide data analytics to support strategic benefits decisions; a fully integrated investment option with in-house investment oversight; Wisconsin based customer care; and educational support for employees to learn how to maximize their tax advantaged dollars.

Contact: Arthur Shattuck, Financial Technology Consultant
Email: Arthur.Shattuck@AssociatedBank.com

Associated Bank
711 Eisenhower Drive
Kimberly, WI 54136

Office:  (920) 727-5204 | Mobile: (920) 573-0401
Website:  www.associatedbank.com




Willis Towers Watson is a leading global advisory, broking and solutions company that helps clients around the world turn risk into a path for growth. We deliver solutions that manage risk, optimize benefits, cultivate talent, and expand the power of capital to protect and strengthen institutions and individuals.




Contact:

 Traci Licari, Benefits Consultant, H&B NA Brokerage & Advisory


Email: traci.licari@willistowerswatson.com


Willis Towers Watson


400 N Executive Drive, Suite 300




Brookfield, WI 53005





Phone Direct:  (262) 780-3944 | Mobile:  (414) 704-9897
Website: https://www.willistowerswatson.com/en-US


Hays Companies is one of the fastest growing risk management, insurance and employee benefits advisors in the country. Our team represents a dynamic, entrepreneurial assembly of the best and brightest in the industry.  We can design a team of individuals devoted to your needs alone, for single, go-to "peace of mind" super group.

Contact: Joshua Berman, Business Development
Email: jbergman@hayscompanies.com

Hays Companies of Wisconsin
1200 N. Mayfair Road, Suite 100
Milwaukee, WI 53226

Direct:  (414) 259-8412 | Mobile: (262) 599-1461 | Fax: (414) 259-8448
Website: www.hayscompanies.com





Ultimate Software is an American technology company that develops and sells UltiPro, a cloud-based human capital management solution for businesses. Headquartered in Weston, Florida, the company was founded in 1990 by current president and CEO, Scott Scherr, and released its first version of software in 1993.




Contact:  Andrew Gebel
Email:  Andrew_Gebel@ultimatesoftware.com

Ultimate Software
2000 Ultimate Way
Weston, FL 33326


Direct:  (920) 420-1056 | Main:  (

847) 273-1710


Website:  ultimatesoftware.com