Together Towards Tomorrow! 2021 Leadership Conference Recap
By Rachael Brady, Leadership Director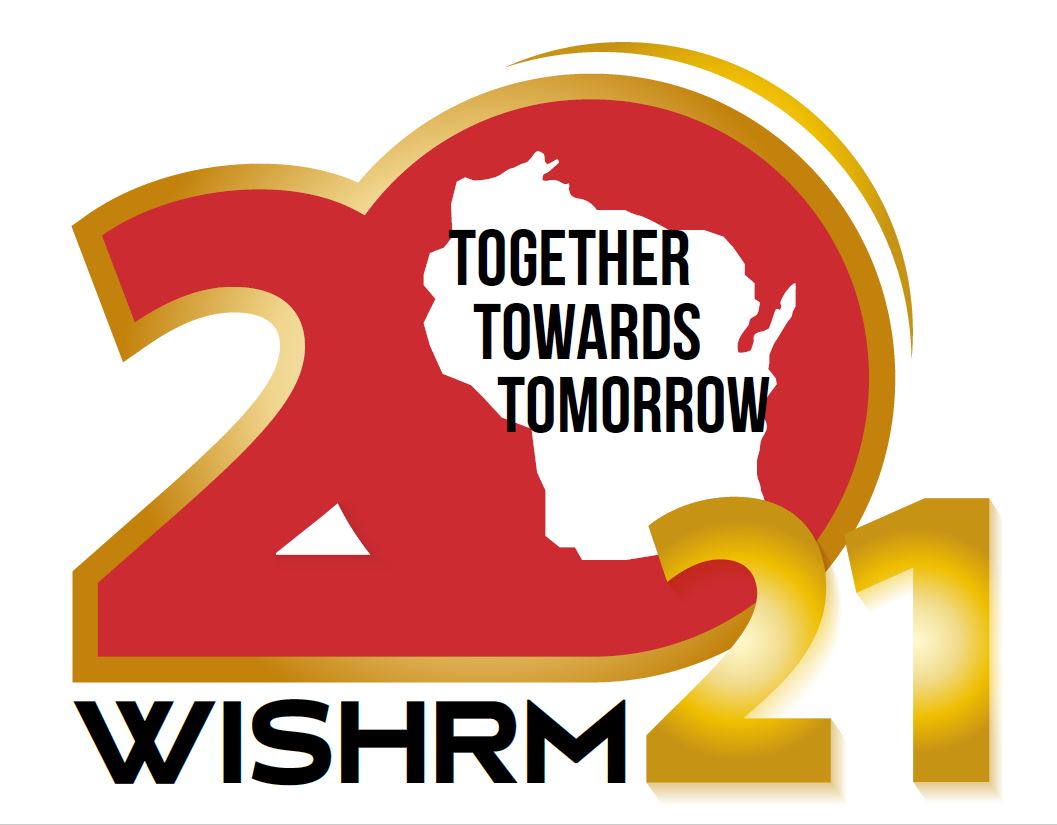 On August 5th and 6th we gathered together again at the Wisconsin SHRM Leadership Conference at the Ingleside Hotel in Pewaukee, WI.  After a 2020 virtual conference it was so wonderful to meet again in person. The networking and connecting that we do each year at this conference is invaluable. For those of you that might not be as familiar with the Leadership Conference, this event is for our volunteer chapter members. It focuses in on leadership strategies that will strengthen your chapter, council or student group. This is also a great way to network with other chapters if you are new in your board role or have a few years under your belt. The committee works hard to bring you not only networking for best practices but speakers you can take back and incorporate into your board and profession.
Highlights this year included:
Scott Lesnick our Keynote speaker who not only shared his personal journey but helped us to find ways to manage and focus our stress and improve communication and engagement. Scott also provided the group with a workshop that continue and enhanced our ability to successfully navigate change in our face paced workplace. With COVID and the labor shortage I do believe we are all living in that face paced world right now.

We heard from Andrew Marcotte who talked to us on better and more exciting ways to partner with our young professionals, as well as Matt Glowacki who not only spoke to us as the Diversity, Equity & Inclusion speaker he also was our closing speaker!  Matt had a very dynamic keynote on civility in the workplace!

Our District Directors gave out two awards to two amazing women in our profession. First to Alexis Carter who is an emerging leader in our HR profession and to Joanne Krueger for her outstanding achievement. Both women are very deserving and honored by the award.  I am exciting to see where Alexis goes in her HR career and I was honored to hear the many stories of how Joanne has touched so many in the HR and volunteer profession. 

Thursday night you know we had fun, this year we stayed right at the hotel – out by the pavilion, did some laughter yoga, yard games and danced like you wouldn't believe to a lively DJ.
This is my 3rd and final year in the role as Leadership Director and I wouldn't change any of it, not even when we had to pivot to virtual in 2020. I have made some of the most amazing connections and friends throughout my years volunteering, so with that said. . . Some of you that are reading this are members who are done with their chapter board role, or many of you are currently in a past president role.  If you are looking for your next volunteer opportunity, please consider joining WI SHRM Council as a leader or committee member.  One of the many reasons why we have one of the fastest growing professions is because of volunteers like yourself!

Throw your hat in the ring, what do you have to lose?  
See you next year in La Crosse!!  Mark your calendar now for August 4-5, 2022!