Employee Benefit Considerations for the Remote Worker
By Mary Jo Spiekerman, SPHR, SHRM-SCP
Vice President Human Resources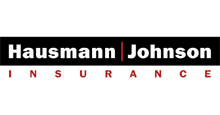 The COVID pandemic initially resulted in many office employees working from their homes which typically were in close proximity to employer facilities. As the weeks and months progressed, some employees gave up rental leases and moved to be closer to friends or family. Others became "remote nomads" traveling to various parts of the country for periods of time.
As the dust settles and we move into the post pandemic world, some employees will want to work remotely in one place or nomadically on a permanent basis. How does that impact your employee benefit offerings?
Health and Dental Insurance: Employees who move and are working out of a new location may find that the health insurance offered by the employer is no longer suitable because the health and dental insurance networks do not extend to the employee's new location.  For example, if an employee is enrolled in coverage that has a limited service area and only provides emergency services outside of that area, they could find themselves struggling to receive ongoing care for a condition that may need extended treatment, such as cancer.  Fundamentally, this is an employee's issue to deal with, but the employer may choose to offer options to maintain employee morale and limit turnover.  One option is to find additional coverage choices and permit the employee to change coverage.  Another option is to allow the employee to end employer coverage (although the employer should be cognizant of the effect this may have on ACA compliance).  Even if a change in coverage is acceptable to the employer, the parties will need to address changed premiums or the end of premium collection.  Cafeteria plan rules permit a cafeteria plan to accept an employee location change as a reason to make a mid-year change to a cafeteria plan election.  Employers should note this is permissible and not a required term.  Therefore, it may not be in the employer's current plan document.  Where the cafeteria plan includes location change as a qualifying event to change the premium contribution election, it is important that employees make you aware of when they move so a qualifying event to change plans is recognized and acted on in a timely manner.
Disability Insurance: Certain states have state funded disability insurance programs that the employer (and in some cases the employee) is required to contribute into. These programs are designed in a manner similar to unemployment insurance compensation. Even if you currently offer group disability coverage to your employees you are likely to have to pay into the state plan regardless. Make sure to verify if there are state disability programs in the states your remote employees may work in.
Workers Compensation Insurance: With a few exceptions, states require an employer to maintain workers compensation coverage on their employees working in that state. You will need to have workers compensation coverage for the state in which your remote worker is now working. Notify your insurance consultant to have coverage added for that state.
Family Medical Leave, Sick Leave and other Mandated Leave Benefits: States and municipalities have enacted various laws requiring paid or unpaid leave benefits for a variety of reasons. Most common are family medical and sick leave, although some states and municipalities mandate job protected time off for other things such as for victims of domestic violence or time off to attend children's school events. Paid time off for voting and jury duty rules also vary from state to state. Your employment law attorney is a good resource for understanding what your obligations are related to these benefits.
The change in how we do business post COVID will be transformational. Many of us will employ people in many new geographies. Properly structuring their employee benefits is of critical importance.