By Mary Jo Spiekerman, SPHR, SHRM-SCP
Hausmann-Johnson Insurance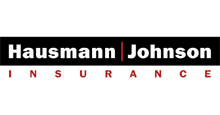 With Illinois poised to legalize recreational marijuana on January 1, 2020, those of us who are employers in Wisconsin find ourselves surrounded by states where marijuana is legal in some form. (Michigan and Illinois recreational, Minnesota medicinal.)
As of this writing, over half of the states in the US allow use of marijuana and/or cannabis products. The patchwork of state laws on the subject presents an ever-increasing compliance challenge for multi-state employers. That being said, marijuana remains illegal on the federal level.
It occurs to me that if you like multi-state FMLA compliance you will
LOVE
multi-state marijuana law compliance. I suspect it will make multi-state FMLA compliance look simple by comparison.
If you are an employer with a multi-state workforce, now is the time to open a dialogue with your employment law attorney to determine what your compliance obligations are. That dialogue will need to remain open permanently as state laws are changing rapidly.
The practice of human resources requires us to have a trusted legal advisor to guide us regarding laws, but then it is up to us to determine how to apply them in our organizations. Sometimes laws provide "bright lines" of legal and illegal activity and other times merely set the stage for choices we need to make at the employer level.
As you work with your legal advisor on this topic, here are some things to keep in mind.
You may or may not be able to pre-employment drug screen for marijuana based upon the state you are operating in.
And even if you can, you may choose not to. In states like Wisconsin where marijuana remains illegal, some employers are choosing not to pre-employment drug screen for marijuana because it shrinks their applicant pool. Others believe marijuana has medicinal value and are opposed to screening for it on a philosophical level. Of course, in some situations, such as employees who require commercial driver's licenses, testing may be mandatory due to federal laws. What is your philosophy on including marijuana in your pre-employment drug screens? Are you going to have different testing rules for different positions or state locations in your company? What federal laws might require you to marijuana test for certain positions as part of drug screenings? Are you going to try to use one universal testing process? Can you even do that?
Post-accident drug screens in some states may not allow you to test for marijuana without reasonable suspicion that marijuana impairment caused the accident.
One of the challenges we face with marijuana is that while evidence of use may linger in the human body for weeks, there is yet no conclusive test for impairment. Again, if the position having the accident falls under federal licensing rules (our CDL example) you may be required to include marijuana in the testing. What is your process going to be for deciding when post-accident drug screens should happen and should marijuana be part of the screen?
Do you have a drug policy in place, reasonable suspicion defined, and your supervisors trained to understand and document reasonable suspicion?
Do you have testing sites under contract and a process to get the employee there in the event you need to test the employee? If you don't, now might be the time to make those arrangements.
Do you need to provide guidance to your employees who travel on business regarding marijuana use when they travel to places where it is legal?
What are your expectations when they take that business trip to Chicago or to Canada? Do they understand that when they fly domestically or internationally that law enforcement will be notified if TSA discovers that they possess marijuana or cannabis infused products? What about your employees who work remotely in states where marijuana is legal in some form? What do they need to know about your expectations of them?
Our window to ignore this issue has closed in Wisconsin. The time has come for HR professionals to understand the marijuana and cannabis landscape so that they can guide their employers and employees to make appropriate choices so that we all can have the best outcomes.