Intern Season is Almost Upon Us – Are You Ready?
By Mary Jo Spiekerman, VP of Human Resources, Hausmann-Johnson Insurance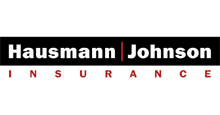 This time of year, even though we still have snow on the ground, many employers start planning and even interviewing for summer internships.  Many employers have found that adding interns to their staff benefits their organizations and supports their local communities. It is an opportunity for individuals to gain work experience and expand their knowledge about different industries. Organizations often consider interns as a good source of future full time labor. In addition, organizations seeking to attract a diverse workforce might use an Internship Program to try to attract workers that are not traditionally exposed to, or interested in, their industry.
 
Interns do add complexity to human resources administration. Here are a few things to consider.
 
Are you going to pay your interns? This is a complicated question to answer. The Fair Labor Standards Act regulates wage rules for U.S. workers including interns. The Department of Labor who enforces the law has a six factor test to determine whether private sector employers must pay interns at least the minimum wage or whether the time can be unpaid. Applying your situation against the six factor test would be prudent.  If you are a public sector employer or a nonprofit employer, you may be allowed to have unpaid "volunteer" positions. They might not be called Interns in this situation. The Department of Labor and nonprofit industry associations such as the National Council of Not for Profits are a good resource for information on this approach.
 
Are there safety or other compliance considerations? In the event that you employ interns who are under the age of 18, it is very important that you understand and follow state labor laws regarding any required work permits, and any restrictions on job duties for minors in the state where they will work.  If they are going to be paid, they need to meet all legal requirements to work in the U.S. Regardless of their age, if the intern will not be paid, verify whether the Intern will need workers compensation coverage in your state.
 
Will you have to offer them health insurance? Under the Affordable Care Act (ACA) paid interns must be treated like any other paid employee. You will need to classify your paid intern employee as full time, part time, seasonal or variable hour. If full time you will need to offer medical coverage no later that their 90th day of full time employment. If they work 29 hours or less, classify as part time. If you have a consistent season, example May to September, year to year that you only hire interns you can classify them as seasonal if the season is not longer than 6 months. If the intern works plus or minus 30 hours per week you can classify them as variable hour employees. You would need to include them in or set up a look back measurement period to determine their full time status.
 
Remember, your business will only get an employer mandate penalty if an intern receives a tax credit or subsidy from an individual exchange. Most likely the intern will be under 26 and have medical coverage through a parent or guardian.
 
You will also need to consider your intern(s) hours of service when you determine your applicable large employer(ALE) status.
 
Will they become participants in your retirement plan? Whether or not an intern is eligible for health and other insurance benefits may differ from whether or not they qualify for participation in your retirement plan. Typically retirement plans determine participation eligibility with a combination of time as an employee and hours worked in a period.  Sometimes interns who work a longer time period than expected or who are hired as regular employees after the internship may unexpectedly qualify for participation. Check with your retirement plan administrator for more guidance on your specific circumstance.
 
Internships can be a mutually beneficial experience for both the intern and the employing company. Doing some preliminary research and planning before beginning an internship program can ensure that the arrangement doesn't have unintended negative consequences for the employer or the intern.