Wisconsin State Council SHRM Named in Top 10 SHRM Fundraising List for 2021
The Top 10 Fundraising list honors SHRM state councils that have the highest total annual contributions each year. These totals comprise all gifts made by and on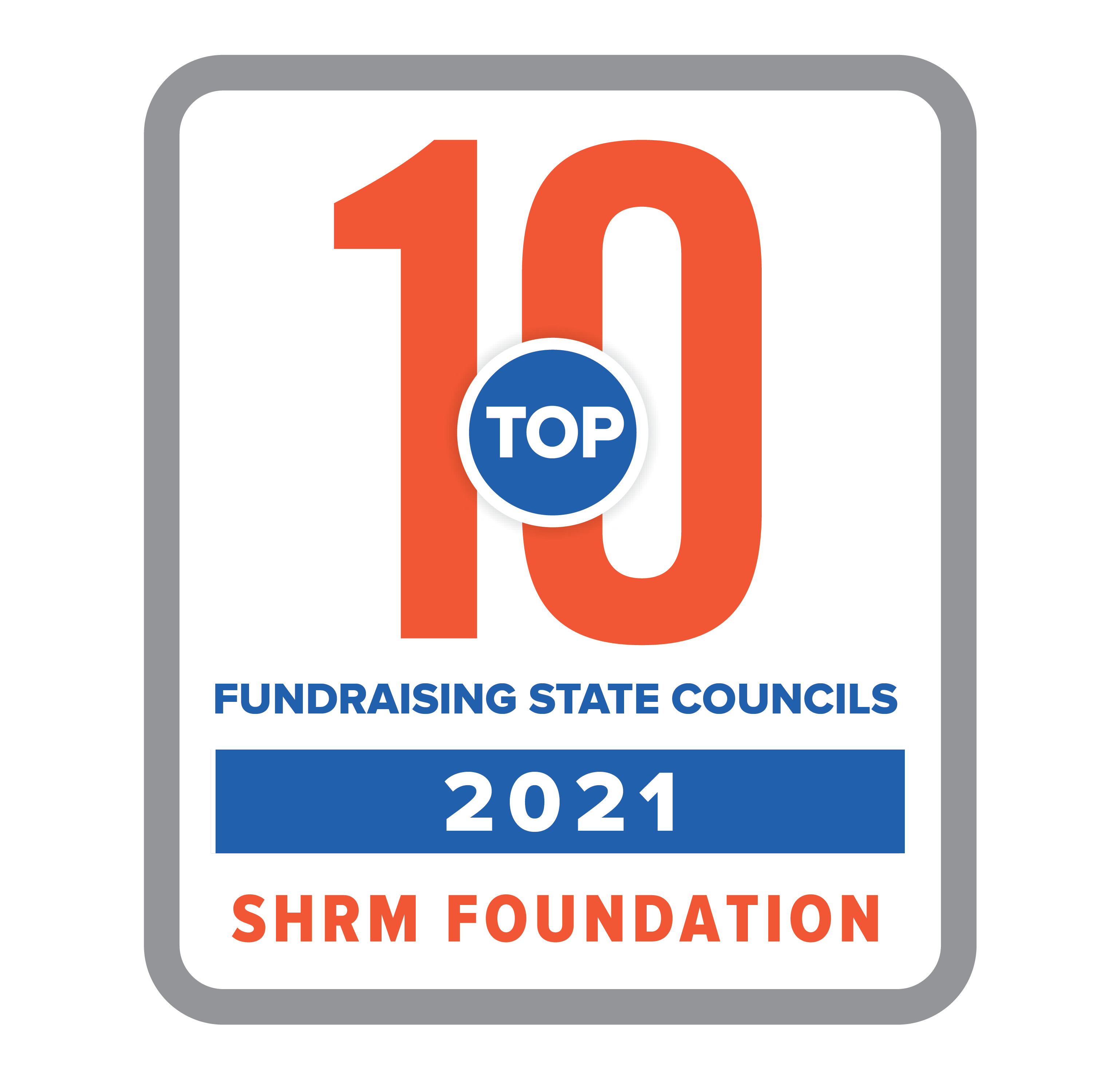 behalf of the state council, including individual gifts and corporate gifts.

Top fundraising state councils are recognized on the SHRM Foundation's website and are awarded a digital badge to display on the council website.
1.   HR Florida State Council, Inc.
2.  Minnesota SHRM State Council
3.  Garden State Council SHRM, Inc.
4.  Kentucky SHRM State Council
5.  Virginia SHRM State Council
6.  Michigan SHRM State Council
7.  Oklahoma SHRM State Council
8.  Wisconsin SHRM State Council
9.  HR Indiana SHRM
10. North Carolina SHRM State Council