WI State Conference Update – November 2020
In light of our Annual WI SHRM State Conference cancellation this year due to the COVID-19 Pandemic, we held our first ever WI SHRM State Conference Virtual Event.  Our 2020 conference theme of HRs Bright Vision took on a new meaning during this year of historic changes and challenges for our profession.  These challenges led to a very successful Virtual Event and our greatest attendance yet for the WI SHRM State Conference Legal Update with over 430 attendees!  Special thanks go out to our solid Council Partner, and a staple for the WI SHRM State Preconference, Boardman Clark LLP, who stepped up and said, "what do you need" "we will help." 

As a result of this collaboration, and their strong and steady partnership with the Council, we were pleased to provide our attendees with this continuing education offering that is highly sought out every year.  We also wish to thank our Premier Sponsor, Anthem Blue Cross and Blue Shield, for their sponsorship of this inaugural event.  In honor of our event, Tony Evers, Governor of the State of Wisconsin, proclaimed October 14, 2020 to be Human Resources Professionals Day throughout the State of Wisconsin.
Our Virtual Event highlighted how we need 20/20 Employment Vision for the major changes occurring this year.  Bob Gregg helped us Rest Easy from the Employment Laws that Keep us Awake at Night, Brian Goodman provided clear focus regarding the Recent Legal Developments and Important Considerations for Employers During the COVID-19 Pandemic, and Jennifer Mirus Sharpened our Focus on Top HR Blunders.  Attendees walked away with a clearer understanding of the current issues and 20/20 Vision on Employment Law.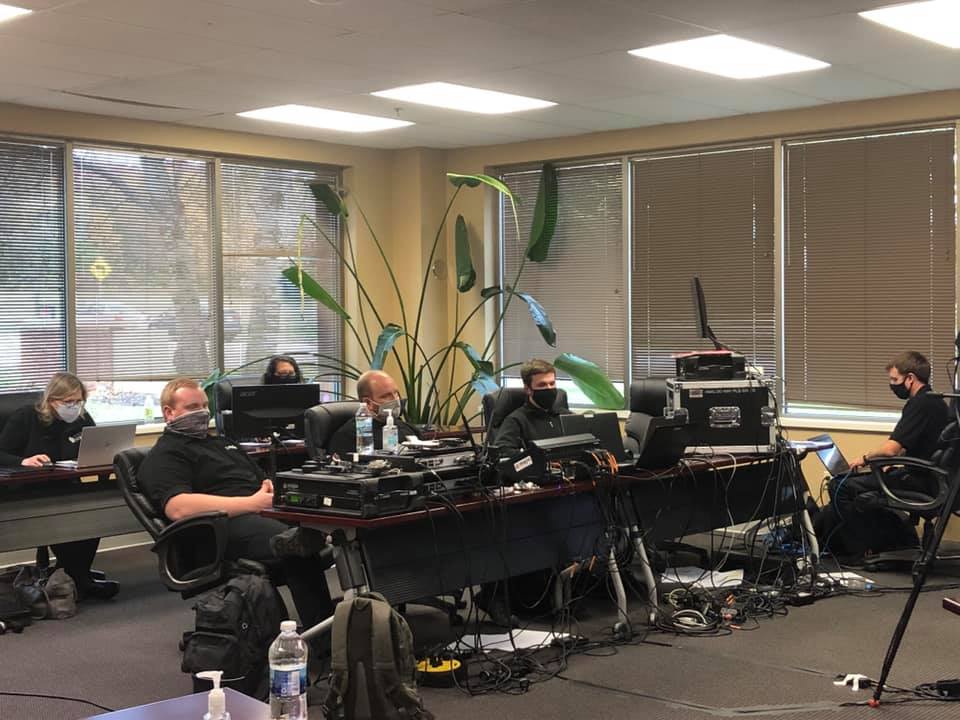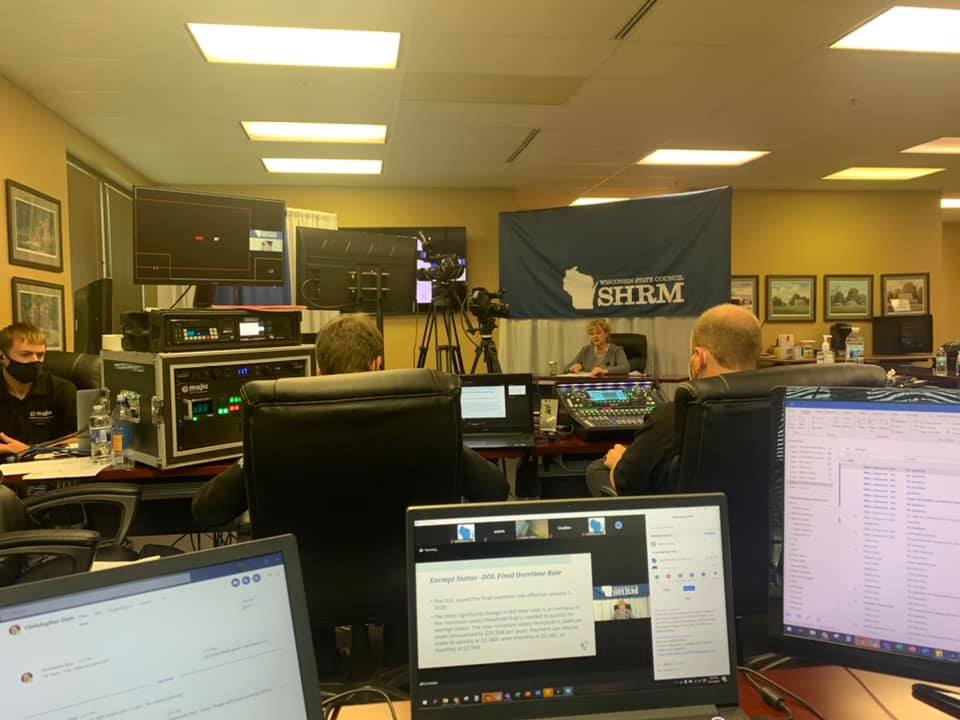 We closed our event by highlighting two upcoming WI SHRM events.  The 7th Annual WI SHRM Day on the Hill to be held on February 18, 2021.  It will be a virtual event with a fresh, new format to get you engaged with the legislative process in a whole new way!  Our 2021 State Conference Co-Chairs, Leah Rozeski and Jennifer Zahari, asked if you are ready for "Cracking the HR Code."  The State Conference will be held October 13th –15th and we are very excited to welcome back two keynote speakers that we had lined up for 2020: Laurie Ruettimann and Antonio Freeman, along with other great speakers that our volunteer committee will be confirming. 
Cindy and I are very proud of our conference committee team that prepared for and then untied the plans for the conference.  We are especially thankful for the understanding staff at the Kalahari, Valley Expo, our keynote speakers, Morgan Data, all the conference speakers, and our valued sponsors.  A special thank you for those individuals that helped to make our groundbreaking WI SHRM State Conference Virtual Event a very successful reality!  We are hopeful we will be gathering as the WI SHRM HR community in person next year at the Kalahari. Take care, be safe and our best to all of you!
Amy Doepke and Cindy Cerro
2020 WI SHRM State Conference Co-Chairs