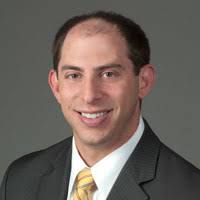 Featured Presenter,
Evan M. Rosen
Evan M. Rosen | Jackson Lewis, P.C.
About the Program:  Studies show that active learning is better than passive learning (a classroom style program). With active learning, you problem solve, learn by doing, retain the information better and have a better understanding of the material. Ultimately, this should lead to fewer legal claims and make the claims that you do receive somewhat more defensible through good documentation practices. With that in mind, Jackson Lewis has developed an immersive, simulation-style employment law and best practices training program. Jackson Lewis has conducted simulation training nationwide for many clients and routinely receives extremely positive feedback.

Studies also show that the average cost to defend an employee lawsuit is $125,000, and the average settlement is roughly $40,000. Even though insurance somewhat mitigates the risk, not all claims are covered by insurance and employment litigation still imposes a financial obligation up to the amount of the retention, your deductible, results in increased premiums, and requires significant time and resources to defend. Effective training is one of the best ways to avoid these claims. The end goal is to leave the training with a much more thorough understanding of the law and best practices and the practical application of it to your day-to-day jobs. 

Attendees will be divided into small groups and will engage in problem solving through real-life situations as they arise. The scenarios are realistic and include colorful characters, with each scenario building on the prior one. After every few scenarios, we will meet as a big group and review and learn from each group's responses, and then discuss best practices, policies, and the law with a PowerPoint that follows along with the scenarios. 

The training will cover the "Life Cycle" of an employee from hire to fire. It will address many of the issues that result in litigation that traditional training programs leave out. For example, managers and staff may be confronted with an employee who complains about sexual harassment, or they may be required to evaluate two candidates to determine who to hire, or they may be required in real time to draft a written warning for an employee who gets into an altercation. The scenarios are highly customized for the present audience/attendees.   

Jackson Lewis is confident the attendees will find it very informative, helpful, practical, a good team building exercise, and fun! The goal is to educate and give you the tools to use, learn when to use Human Resources as a resource, how to protect against poor decisions, and ultimately empower you to effectively and legally manage your employees. 
About the Speaker:  Evan Rosen is a Principal in the Atlanta office of Jackson Lewis, P.C.  He is a labor & employment litigator and counselor who is committed to the maxim, "don't tell me what I can't do, tell me how I can legally do want I want to do."  He approaches the law from a compliance and liability perspective, but is also keenly sensitive to the business realities facing companies.  

Evan has been recognized nationally for his expertise by The Best Lawyers in America for the past five years in the practice areas of Employment Law – Management and Litigation – Labor and Employment.

Evan's practice is largely centered on the representation of large and small temporary staffing companies throughout the country, and regularly works with the Jackson Lewis offices in Milwaukee and Madison.  He comes by the staffing industry naturally, having worked as a temporary employee while in college and having supervised temporary employees earlier in his career.

Evan's staffing expertise includes:
Served on the Board of Directors for the Georgia Staffing Association for the past ten years.

Presented at every Annual Legislative Day for the Georgia Staffing Association for the past eleven years.

Featured as a keynote speaker for annual conferences of the National Independent Staffing Association in 2017, 2018 and 2019.

Participated as a member of the American Staffing Association, and served as a speaker at its annual Legal Conference.

Serves as a founding and leading member of Jackson Lewis' Staffing and Independent Workforce Practice Group.

Represents dozens of staffing companies on a national, regional and local basis
Evan works with staffing companies nationwide on a variety of issues.  His practice encompasses five key areas:
Defending companies against discrimination, harassment, retaliation, wage hour, breach of contract, Fair Credit Reporting Act, non-compete, and wrongful termination administrative charges and lawsuits.
Counseling companies on a wide range of employment policies and practices, including for example, hiring, background checks, discipline and discharge, leaves of absence, reasonable accommodation under the ADA, wage and hour issues and other workplace policies.  Evan is a pioneer in creating and conducting simulation-based training programs for executives, HR professionals, branch managers, sales representatives and recruiters, which has received high accolades from participates.
Drafting agreements and policies, such as employment agreements, separation agreements, employee handbooks, independent contractor agreements, purchase and sale agreements, staffing service agreements, master service agreements, and other employment policies.
Helping companies manage their relationship with unions by working to keep companies union-free, spearheading the defense of union election campaigns, negotiating collective bargaining agreements, grievance and arbitration defense, and defending companies against unfair labor practice charges and grievances.
Evan is originally from New Jersey, and his wife is a good Georgia Bulldawg, with whom he has two wonderful children.   He is an avid student of history, enjoys Robert Jordan novels, soccer and baseball.