WI SHRM 2021 Leadership Conference
August 5 & 6, 2021
The Ingleside Hotel
Pewaukee, WI
 
Our Sponsors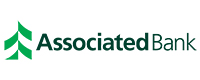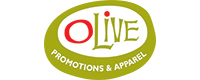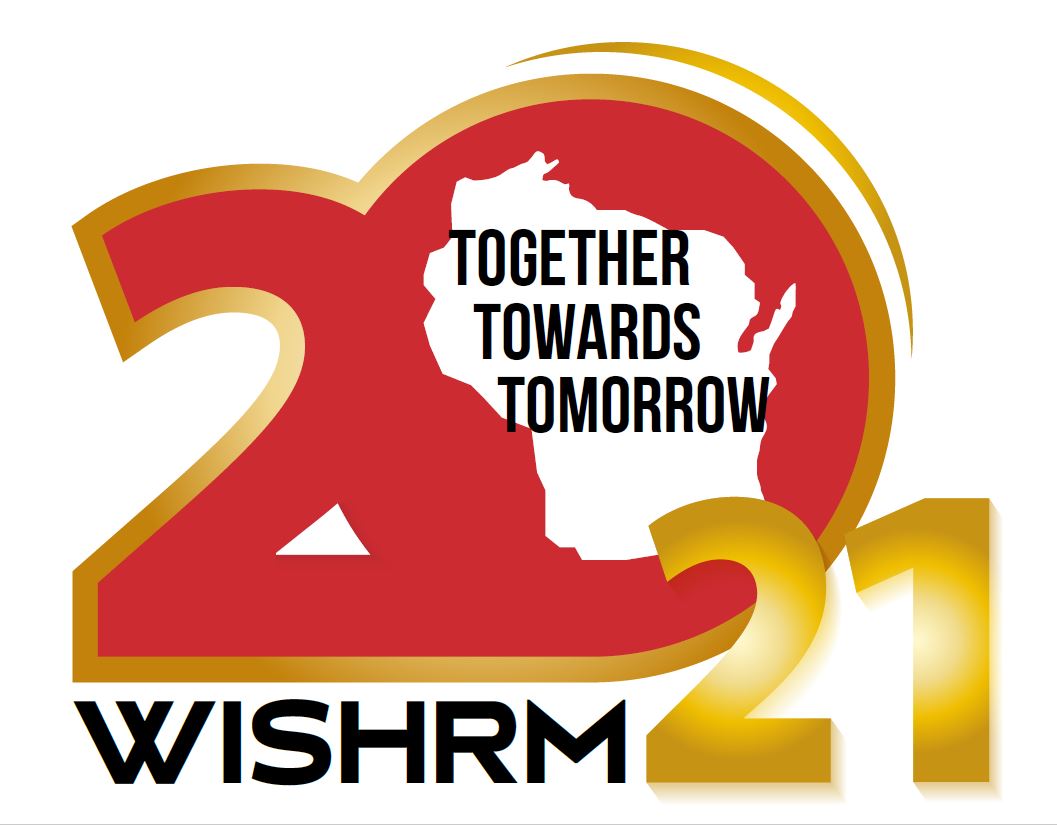 Sponsorship opportunities are available - contact Traci Scherck for more information.
Conference Description
If you are a volunteer with a Wisconsin SHRM Chapter, state council or student chapter (or will be), this conference opportunity is just for you! Registration is now open for this year's conference at the Ingleside Hotel in Pewaukee, WI. This conference will offer you leadership strategies that will strengthen your chapter, council or student group and present valuable networking opportunities for chapter leaders from across the state. Past attendees believe that this is a must attend for chapter board members and one of the true values provided by the WI SHRM State Council for its leaders. 

The Leadership Conference Committee is enthusiastically planning great programming and entertaining events to provide you with details about the WI SHRM Council positions, tools for maximizing effectiveness in the volunteer partnerships of chapter councils and leadership tips. 
WI SHRM Chapter Award Nominations
The WI SHRM Leadership conference is just around the corner and the conference committee is pleased to share with you an exciting change to our chapter recognition process.  Wisconsin chapters are doing some fantastic and innovate work, and we want to continue to recognize these achievements. 
 
WI SHRM would like to hear from you our chapter leaders and give you the opportunity to spotlight significant achievements, programs, and people that contribute to the advancement of  HR.  This message provides an overview of the new award categories for this year used to recognized outstanding leadership and achievements.
 
We ask Wisconsin chapter and council leaders to read through the awards criteria and complete a short nominations form below to nominate a deserving chapter or individual.  You may make mulitple submssions.  Each submission must be submitted separately.  The due date for submission is July 23, 2021. 
 
Conference Registration Fees
HR Professional Rate:  $100
Student Rate:  $65


Student Rate is only for FULL-TIME students, not working professionals. Working professionals who are also working towards their bachelor's degree should register under the professional registration type, not as a student.

 
Recertification Information

SHRM Recertification Credit: 4.5 PDCs


      

Location / Hotel Accommodations

Ingleside Hotel
2810 Golf Road • Pewaukee, WI 53072
Single/Double Rate:  $129* per night + tax (13.1%)
*Rate does not include waterpark access
Reservation Phone: 262.547.0201
Block is under WI Society Human
Resources Management Council-SHRM
Hotel Block closes July 19, 2021

www.theinglesidehotel.com
Conference at a Glance 
Thursday, August 5, 2021

11:30 am - 1:00 pm

Opening Welcome and Introductions and 


Networking Lunch | Meet YOUR State Council


Rachael Brady,              Jackie Peterson, 
Leadership Director     State Director

1:00 pm - 1:30 pm

 

Chapter Awards

*More information will be coming out about the awards and nomination process very soon!

Presented by WI SHRM District Directors

Mary Vogl-Rauscher, Northwest District
Sheree Yates, Southeast District
Jane Kurylo, Northeast District
Jodi Wellhoefer, Northcentral District
Jennifer Jirsa, Southwest District

 

1:30 pm  2:30 pm


 

 

Chapter Management Discussion followed by Kahoot! Trivia

Faciliated by the WI SHRM District Directors

PIN will be announced during the session!


 

2:30 pm - 3:00 pm
 

Andrew Marcotte, SHRM-SCP | Blackhawk SHRM President

SHRM Young Professionals (YPAC)

The Young Professional Advisory Council (YPAC) serves the interests of SHRM Young Professional members and provides guidance on building a community for the next generation of HR leadership through social media, membership and networking activities.

Andrew will provide more information and insight into this program.

3:00 pm - 3:30 pm


Matt Glowacki, WI SHRM Diversity, Inclusion and Workflex Director

WI SHRM Diversity, Equity & Inclusion Update

Matt will provide the latest updates on WI SHRM projects.
3:30 pm - 3:45 pm
Break
3:45 pm - 5:00 pm

Keynote Speaker | Scott Lesnick



People, Passion, Purpose: Engaging the Never Give Up Mindset


                                        


My powerful signature keynote Kidjacked is the template used to take your attendees on an incredible journey. Disruptive at best-I engaged with, experts, experience from others, open communication and talent from around the globe. And, HR was there for me when I really needed them and I never forgot this!




               


We laugh, gasp and ultimately smile as I describe exactly how I accomplished what few thought could ever be done. Locating and rescuing my two small children who were kidnapped to the Middle East!

During the presentation, I come back to you several times, your jobs and your lives and tie together our challenges, growth and triumphs.  Talented women and men who are committed to HR excellence, employee and organizational support, new trend/laws and so much more!  Powerful takeaways are layered throughout.



Actionable Takeaways include:


 

Increase your leadership abilities through more effective relationship building
Improve your communication effectiveness and engagement with management, staff and clients
Recognize when stress may be affecting decisions and the tools to help
Provide you with tools to reduce stress and increase focus and engage employees
Develop agile approaches to long-term challenges through strategy, tenacity and persistence

Learn to grow, mentor and lead

even during times of significant change

5:00 pm - 5:15 pm
District Directors - Chapter Awards
5:45 pm - 6:15 pm
 

Laughter Yoga Session | At the Pavillion - On-site

Laughter Yoga with Emily McDoniels of Soul Shine Yoga LLC.

Laughter Yoga is an exercise program for health and well-being. The yoga part of Laughter Yoga is the combination of laughter exercises with pranayama (yoga breathing techniques). Throughout the 30 minutes we will take various laughter exercises. Your laughter may be forced at first, but often becomes very natural after hearing others belly laugh! Yet, it is good to know that you get all of the benefits from laughter whether it is natural or not.

5 benefits of Laughter Yoga: Releases endorphins so you feel relaxed! Beings more oxygen to the body and brain so you feel ENERGIZED! Strengthens the immune system! Connects you with others in a way that is meaningful and positive! Reinforces optimistic attitude and boosts feelings of JOY!
6:15 pm - 9:00 pm
At the Pavillion - On-site

Happy Hour with Heavy Appetizers and Entertainment
 
*Times and content subject to change without notice.
Friday, August 6, 2021

7:45 am - 8:45 am

Breakfast with Roundtables - Core Leadership Areas (CLA)

Core Leadership Area Directors/State Council
8:45 am - 9:30 am
 

SHRM National Update

Susan Post, SHRM-SCP, CAE

Susan will bring the latest information from SHRM!
9:30 am - 9:45 am
Break
9:45 am - 11:15 am

Workshop with 

Scott Lesnick





2021 and Beyond: Benefits of Successfully Navigating Change in a Fast-Paced Workplace





In this popular and customized virtual presentation, we'll discuss how we can better work through the many facets of change, including:


 

Demonstrate a greater ability to successfully lead through and navigate a culture of change

Recognize the challenges of staff as they transition to a more remote work environment (as public health and business needs dictate)

Develop a stronger-agile vision to stay productive, engage as a leader and develop stronger relationships at all levels

Discover 3 Key factors that allow individuals to stress less, grow engagement and produce even during challenging times

Engage change management skills, better communication skills and a stronger, more flexible staff/team

Learn to grow, mentor and lead even during times of significant change

The world has changed professionally and personally. Not since 9-11 have we been challenged to change how we live, work and socialize. None of us are the same now that a pandemic has shown us a new normal. People are exhausted, hopeful and concerned about their jobs. To retain your talent, you must understand the effect change has on staff or risk losing them to a 

competitor.  Addressing concerns openly will increase retention,

 grow productivity, lower stress and health issues, as well strengthen communications.



We understand that change is a constant and it's our job as leaders to assist staff who are struggling, give them the tools and let them know they're not alone. From workplace innovation and remote technology to increasing sales and a focused and strong culture.



Change comes in many forms. Sometimes, it's organizational change- health concerns. Or, it may be uncertainty in your industry, more disruption, more competition. And, it can be the people side; how to cope. Fear and anxiety, new management new staff and new roles can be an opportunity for growth.  Plus, an opportunity for additional learning and possbile advancement too.





If those we work with can successfully navigate the intricacies change, we'll continue to grow, increase our productivity and have a distinct advantage in advancing the business services we provide.  

It's a leader's responsibility to help their team navigate change with the least amount of drama, tension and fear. This presentation will give you the tools needed to lead staff and teams though change, grow communications and create a strong workplace culture.

11:15 am - 12:15 pm




Building Civility in the Workplace, Can't We All Just Get Along?



Matt Glowacki, WI SHRM Diversity, Inclusion and Workflex Director





People frequently interact with others who have different abilities and challenges they are working through.  Too many times, incorrect generalizations and stereotypes cause people to have far too low of expectations for what people can accomplish.  

 




 




This session leans into the SHRM Body of Competency & Knowledge's interpersonal side of Global & Cultural Effectiveness by teaching managers and HR professionals how and why it is important to see potential in people.  Matt teaches how to build bridges between diverse groups within company culture, all the while supporting high performance work environments, focusing on team awareness and cohesion through inclusion.

 




 


Learning Objectives:

 




 

Your Attendees Will learn how to see past stereotypes, while explaining how their contributions to the larger team matter.  

Your Attendees Will learn how to incorporate civility and inclusion to their workplace.

 

Your Attendees Will learn how to recognize how their own challenges shape their day-to-day perception of people.

 

Your Attendees Will learn how to engage with someone who is different than themselves in a new and non-threatening manner.

 

 

12:15 pm - 1:00 pm

Lunch

1:00 pm - 1:15 pm

Closing | Prizes | Committee Recognition

 
*Times and content subject to change without notice.
---

Foundation Fundraising Events
Cork Pull 


Back by popular demand, we are bringing back the cork pull.  Buy a cork for $10.00 and win your bottle of wine!



Gift Card Pull 




During this year's in-person conference, we will be conducting a "Gift card pull."  Donate $20.00 to the SHRM Foundation, pull a number from the list, and get the gift card that matches your number.  Gift card values vary.  





Silent Auction




We invite you to also participate in the Silent Auction.  Bidding will start Thursday, August 5th and wrap up at 12 Noon on Friday, August 6th.  Winners of the silent auction bids will be announced during the closing of the conference on August 6th.
Networking, Happy Hour and Yoga!
Happy Hour and Networking will be on Thursday night at the Pavillion - grab some comfy clothes, your favorite libation, and start the evening by taking part in a relaxing and FUN! Laughter Yoga class with Em
ily McDoniels of Soul Shine Yoga LLC!  Afterwards, enjoy the evening with your fellow HR professionals in a  laid-back atmosphere filled with food, beverages and music.  
Attendee Cancellation:
A $35 administrative fee will be charged for conference cancellations received before July 15, 2021.  Requests for refunds after July 15th will be denied unless there are extenuating circumstances which prevent an attendee from finding another person to attend the conference in their place.  (An extenuating circumstance may include an unexpected death in the family or medical emergency).  Proof of the hardship will be required.  Changing work loads and/or staffing levels at your organization are not considered an extenuating circumstance for cancelling after the cut-off date.  These requests will be reviewed by members of the WI SHRM Executive Council, Leadership Director and the Conference Liaison Director on a case-by-case basis.
 
Thank you to our Sponsors!
 

Associated Bank
200 North Adams Street


Green Bay, WI 54301





Contact:

 Authur Shattuck




Email:

 arthur.shattuck@associatedbank.com



Phone:

(920) 727-5204


Website:

www.associatedbank.com


 

Associated Bank's HSA Plus platform delivers: state-of-the-art technology for ease of use by employer and employee; robust reporting to provide data analytics to support strategic benefits decisions; a fully integrated investment option with in-house investment oversight; Wisconsin based customer care; and educational support for employees to learn how to maximize their tax advantaged dollars.

We are Gallagher, a global leader in insurance, risk management and consulting services. Much more than simply an insurance broker, we are an international group of partners that provide cost-effective, client-centric, and expertise-driven risk management solutions. Our leadership team fosters a dynamic, entrepreneurial culture that has made us an innovator in creating new products and services for our clients.

M3 Insurance
828 John Nolen Drive
Madison, WI 53713



Contact:

 Traci Licari




Email:

 traci.licari@m3ins.com



Phone:

(414) 978-1439
Website: www.m3ins.com  

M3 is a top 50 insurance broker and risk management firm in America. We're leaders in the products we represent and the industries we serve. M3's people are an extension of your team, providing world-class resources to help you manage risk, purchase insurance, and provide employee benefits. And our focus on community builds better places to live and work. For more information on M3, visit www.m3ins.com.

               

SEEK Careers/Staffing, Inc. is a principle-based staffing resource dedicated to Servicing Your Success by exceeding your expectations.

SEEK's Core Values – Integrity, Passion and Extraordinary Customer Service - are demonstrated by its teams as they provide assignment employees, vendor-on-premises consultants and direct-hire candidates.

We specialize in employment placedment for direct-hire, temporary-to-hire and contract opportunities in manufacturing, light industrial, skilled trades, administrative and a host of other positions as well.




 

Olive Promotions is YOUR Source for Promotional Products, Apparel, Holiday Gifts, Printing, and More!  In 2021, the major request from out customers is how to increase employee retention and appreciation.  The Olive Promotions Employee Store has been incredibly popular.  We look forward to hearing from you! 

 

                
 

UKG (formerly Ultimate Software)
W177N9856 Rivercrest Drive, #213
Germantown, WI 53022



Contact:

 Andrew Gebel




Email:

 andrew.gebel@ukg.com



Phone:

(920) 420-1056
Website: www.ukg.com  

At UKG (Ultimate Kronos Group), our purpose is people. We believe when people feel valued, they're empowered to tap into their unique talents for the good of themselves, their company, and their communities.





Our award-winning HR/Payroll/Time & Talent Management solution, UKG Pro (formerly UltiPro), helps transform businesses with a truly unified workforce experience—moving beyond traditional definitions to combine people-focused solutions with powerful workforce management.





From paying your people to supporting them, connecting to developing them, and everything in between, UKG Pro is the powerful HR/Payroll suite you need to grow and champion meaningful experiences for your number one asset, your people.