2021 Day on the Hill
February 18th, 2021
Zoom Virtual Event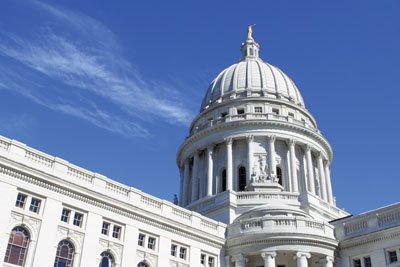 Become a Sponsor! CLICK HERE to download the Sponsorship Form (PDF).  
Conference Description
Join your SHRM colleagues from around the state (virtually) at our 7th Annual WI SHRM Day on the Hill event on Thursday, February 18, 2021! Our Virtual Day on the Hill event will provide you with a half-day of education, legal updates, advocacy, and networking opportunities with your HR colleagues and legislators.

We are planning for a legal update from our WI SHRM Legal Partner, Boardman Clark, LLP, legislative and advocacy updates from National SHRM Government Affairs, multiple Networking Roundtables facilitated by industry professionals, and a panel discussion with legislators and/or staff from the Wisconsin State Legislature.

Sessions will be submitted for preapproval of recertification credits. Watch the WI SHRM website for updates on additional speakers and topics.
 
Cancellation Policy:
All cancellations must be in writing to: 
wishrm@morgandata.com
A $15 administrative fee will be charged for conference cancellations received
before
or on
February 4, 2021.  Requests for refunds
 after
 February 4th will be denied unless there are extenuating circumstances which prevent an attendee from finding another person to attend the conference in their place.  An extenuating circumstance may include an unexpected death in the family or medical emergency.  Proof of the hardship will be required.  These requests will be reviewed by members of the WI SHRM Executive Council, Day on the Hill Co-Chairs and the Conference Liaison Director on a case-by-case basis.
SHRM Activity Credit:  3.25 PDCs
Additional ways to earn Credit: 
›› Writing an HR-related letter or making a call to Congress/state legislature = 1 PDC per year
›› Participating in the SHRM Advocacy Team (A-Team) = 3 PDCs per year
›› Participating in Capitol Hill visits = 3 PDCs per year
›› Becoming an HR advocacy captain = 5 PDCs per year

Click here for more information!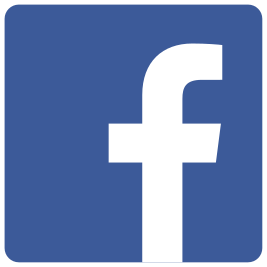 Join the WI SHRM Day on the Hill Facebook group today!  Click here for more details!

 
Conference at a Glance
Thursday, February 18, 2021: Conference Day
Time
Description
7:30 - 8:30 AM
Coffee and Conversations

Start the day off by joining your HR colleagues in one of three networking roundtable breakout rooms to interact, connect, and share best practices and ideas. Timely topics will be discussed with the conversation facilitated by one of our generous sponsors. 

Our topics include:

Managing Employee Leaves - Lindsay Lloyd | Leave Solutions
Managing Remote Workers - Robin Hegg | Ki Mobility
Criminal Background Checks & Getting Talent Back to Work - Jackie Peterson | Sonoco, Inc.

8:30 - 8:40 AM
Welcome & Opening Announcements
8:40 - 9:40 AM
National SHRM Government Affairs and Advocacy Team Update
Presenter:  Sean McIntosh, SHRM Senior Specialist, Member Advocacy
9:40 - 9:50 AM
Break

 –

SHRM Foundation Overview
9:50 - 11:05 AM
Do Employment Laws Keep You Awake at Night?  Things You Need to Know So You Can Rest Easy
Presenter:  Bob Gregg, Attorney with Boardman Clark LLP and Wisconsin State Council SHRM Legislative Partner
11:05 - 11:15 AM
Break

 –

Wisconsin Legislative Makeup and Overview
11:15 - 12:15 PM
Navigating Legislation and Advocacy at the Wisconsin State Capitol in 2021
Presenter:  Chris Reader, Senior Director of Workforce & Employment Policy with the Wisconsin Manufacturers & Commerce
12:15 - 12:45 PM
Wrap Up

 –

Virtual Advocacy
To recap the day, information will be provided to help with:
 

Locating your elected officials in the Wisconsin State Senate and Wisconsin State Assembly

Utilizing tools and resources to contact legislative offices to advocate for policies important to attendees and/or their employers

Track and follow legislation as it moves through the legislative process

Note: Conference agenda may change without prior notice.
Featured Presenters


Featured Presenter,
Bob Gregg

Bob Gregg - Boardman Clark

About the Program: There are more employment laws and cases than any other area of litigation.  They are ever-changing.  There is always a new regulation, a new interpretation, another surprise liability.  Do you stay awake at night worrying about what is lurking for you in employment law?  If you stay updated, you may be able to be prepared and rest easy.  This update will provide information on hot topics, trends and recent developments in areas of importance for employers and provide the opportunity for questions and answers.

Specific topics will be announced.

About the Speaker: Bob Gregg, Co-Chair of the Labor and Employment Law Practice Group at the Boardman Clark Law Firm in Madison, Wisconsin, has been representing employers for over 30 years in a wide variety of litigation, including discrimination claims, wage and hour suits, FMLA, ADA, equal pay, employment contract and Unemployment Compensation cases.  He has designed the employment handbooks and effective workplace policies and procedures for numerous private and public employers.  Bob's career has included canoe guide, carpenter, laborer, Army Sergeant, beer taster, social worker, educator, business owner, Equal Employment Opportunity officer, and employment relations attorney.  Bob has conducted over 3,000 supervisory training programs throughout the United States.  He is a member of the National Speakers Association, SHRM, and a national faculty member of the American Association for Access, Equity and Diversity, and serves on the Board of Directors of the Department of Defense Equal Opportunity Management Institute Foundation.  Bob is an honors graduate of West Virginia University Law School.
---

Featured Presenter,
Sean McIntosh

Sean McIntosh - SHRM



About the Program: As the voice of all things work, SHRM develops and advances public policies that improve the lives, livelihoods and futures of millions of Americans. Public policies have a direct impact on the workplace and the HR profession. SHRM advocates at the state and federal levels on key matters that affect employees—and society—every day. In these presentations you'll learn about SHRM's position and proposals for employment-based immigration, paid leave, workforce development, COVID-relief, student loan debt and other emerging issues that are shaping the workplaces of today and tomorrow. Our speakers will provide us with updates on issues that SHRM is currently advocating for in Washington, DC and will also share information about how each of us can become involved as a member of the SHRM Advocacy "A-Team."

About the Speaker:

 

Sean McIntosh is the Senior Specialist, Member Advocacy for SHRM. Prior to joining SHRM, Sean McIntosh worked on Capitol Hill in the United States Senate as a Correspondence Manager for an Iowa Senator. During his time on the Hill, he managed all correspondence and constituent database operations for the Senator's congressional office.

Sean's beginnings with SHRM Advocacy traces far beyond his employment. Over the last eight years, he has volunteered at almost a dozen SHRM events, particularly during SHRM's "Days on the Hill." He was George Mason University's SHRM Chapter student president. Sean received his bachelor's in Government & International Politics, with a minor in Economics from GMU. He currently resides in Springfield, Virginia.



Featured Presenter,
Chris Reader

Chris Reader - Wisconsin Manufacturers & Commerce



About the Program: Wisconsin Manufacturers & Commerce (WMC) recognizes that Wisconsin human resources professionals are an integral part of our state's workforce. WMC understands that we must know many facets of employment law, health care policy, unemployment law and more. WMC is a resource on many of those issues and supports the profession by sponsoring the annual Human Resources Professional of the Year Award.

During this discussion, Chris will discuss the current legislative agenda in the Wisconsin State Legislature as well as the areas that WMC remains committed to reform including:
 

Conforming Wisconsin's employment laws, especially the Wisconsin Family and Medical Leave Act, to federal law;

Repealing the compensatory and punitive damages remedy that was recently incorporated into the Wisconsin Fair Employment Act, the body of law that provides for protection from workplace discrimination;

Pursuing reforms through the Wisconsin Workers Compensation Advisory Council, on which WMC is a voting member, to restrain the growth of health care costs;

Continuing to work through the Wisconsin Unemployment Insurance Advisory Council, on which WMC is a voting member, to bring the Unemployment Insurance Trust Fund into balance in a way that is fair and equitable to Wisconsin workers and all Wisconsin employers.


About the Speaker:  Chris Reader is the Senior Director of Workforce & Employment Policy at Wisconsin Manufacturers & Commerce (WMC), the state's largest trade association representing employers.

Chris works to advance pro-growth reforms in a number of policy areas that have an impact on workforce and workforce development, including employment law, unemployment insurance, worker's compensation, education, and health care.

Chris serves or has served on several boards and councils, including:

Worker's Compensation Advisory Council

Wisconsin Compensation Rating Bureau's Governing Board & Rating Committee

Wisconsin Apprenticeship Advisory Council

Wisconsin Apprenticeship Consortium

State Superintendent's Standards Review Council

State Superintendent's Business, Marketing, and IT Advisory Council

Wisconsin Technology Council Board of Directors

Governor's Council on Financial Literacy, former member


Chris joined WMC in 2013 as the Director of Health & Human Resources Policy. Prior to joining WMC, he served as a chief of staff in the State Senate and held other roles in state government and on political campaigns.

He holds a Bachelor of Science degree in Political Science and Public Administration from the University of Wisconsin-Green Bay, and lives near Beaver Dam with his wife and children.