2020 Day on the Hill
February 12th - 13th, 2020
Premier Park Hotel - Madison, Wisconsin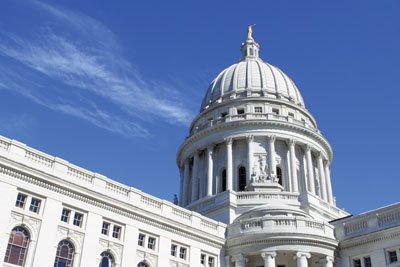 Registering before or by Friday, January 31, 2020 will help to ensure that you can meet with your legislator(s). PLEASE NOTE: Legislator meetings cannot be guaranteed for registration after Friday, January 31st, 2020.

Become a Sponsor! CLICK HERE to download the Sponsorship Form (PDF).  
Conference Description
Join your HR colleagues from around the state at our 6th Annual WISHRM Day on the Hill event! The WISHRM Day on the Hill provides you with the unique opportunity to travel to Madison, WI for a day of legislative insights, networking with colleagues, and the opportunity to meet with your elected officials at the Wisconsin State Capitol.  Whether you are a first-time or returning attendee, the experience will certainly provide you with one of the top state legislative hill days in the country, modeled after the successful SHRM Advocacy Hill Days on Capitol Hill in Washington DC.
 
Prior to the WI SHRM Day on the Hill event, online training on how to conduct an advocacy meeting will be delivered during a pre-conference webinar. The day of the event will begin with a public policy and SHRM Advocacy A-Team update from Bob Carragher, Vice President-State Affairs at National SHRM. We will then walk across the street as a group to the Wisconsin State Capitol for a quick photo opportunity and then attendees will have the opportunity to participate in scheduled morning meetings with state legislators or the option to take a guided tour of one of the nation's most beautiful state capitols.
For those participating in legislative meetings, your meetings with your State Senator, State Assembly Representative, and/or their staff will be scheduled in advance by WI SHRM. You will be provided with talking points and materials to discuss pending legislation as well as information about SHRM and WI SHRM to share with your elected officials. The goal will be to initiate or renew relationships with your legislators and share your stories and expertise as human resources professionals from their legislative districts. Meetings will last approximately 15 minutes. Several WISHRM volunteers will be available to accompany first-time attendees to their meetings by request, as available. Business attire is requested for those participating in legislative meetings.
The event will continue back at the Park Hotel with a networking lunch followed by our afternoon speakers. Attorney Bob Gregg of the Boardman Clark Law Firm will provide a legal and employment law update which be followed by Terri Dougherty of J.J. Keller & Associates with an informative presentation about how changing marijuana laws and increased illegal drug use is impacting our workplaces. Sessions will be submitted for preapproval of recertification credits.

Wl SHRM Day on the Hill attendees are also encouraged to join us at the Top of the Park on Wednesday evening from 5:30 pm to 7:30 pm for a social/networking event. Dress for this event is casual. If you are unable to attend the Thursday Day on the Hill event, but would still like to attend the Wednesday networking event, the cost to attend the social/networking event only is $25.
Cancellation Policy:
All cancellations must be in writing to: 
wishrm@morgandata.com
A $40 administrative fee will be charged for conference cancellations received
before
January 29, 2020.  Requests for refunds
on or after
January 29th will be denied unless there are extenuating circumstances which prevent an attendee from finding another person to attend the conference in their place.  An extenuating circumstance may include an unexpected death in the family or medical emergency.  Proof of the hardship will be required.  These requests will be reviewed by members of the WI SHRM Executive Council, Day on the Hill Co-Chairs and the Conference Liaison Director on a case-by-case basis.
Event Pricing
| | |
| --- | --- |
| SHRM Member | $75 |
| Non-SHRM Member | $85 |
| Student (Full Time - Undergrad) | $40 |
| Wednesday Networking Event Only | $25 |

Certification Approval
Location / Hotel Accommodations
Park Hotel - Downtown Madison
22 South Carroll Street
Madison, Wisconsin 53703

For Reservations, Call: (608) 285-8000

Reservation Code: WI SHRM Legislative Day on the Hill 2020

Rate:
Traditional Room:  $139.00 plus tax*
Deluxe Room:  $159.00 plus tax*
Suite:  $189.00 plus tax*
Room Block Deadline: January 20, 2020 - Rooms may still be available after this date.  Please call the hotel to inquire!

Hotel Cancellation Policy: Must be made 24 hours prior to the day of arrival
*Tax is currently 5.5% State, 10% City
SHRM Activity Credits:  4.0 PDC


Additional ways to earn Credit: 
›› Writing an HR-related letter or making a call to Congress/state legislature = 1 PDC per year
›› Participating in the SHRM Advocacy Team (A-Team) = 3 PDCs per year
›› Participating in Capitol Hill visits = 3 PDCs per year
›› Becoming an HR advocacy captain = 5 PDCs per year

Click here for more information!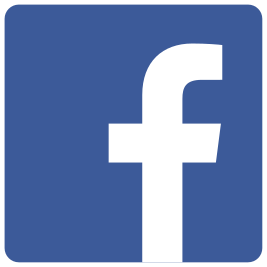 Join the WI SHRM Day on the Hill Facebook group today!  Click here for more details!
Conference at a Glance

Thursday, January 30, 2020: Preconference Webinar
Time
Description
Thursday, January 30
3:00 PM
A Preconference Webinar is scheduled to assist those who have registered to meet with their legislators.  Preparation will include meeting etiquette, what to expect and how to make the most of your time at the Capitol.  This webinar will be hosted by National SHRM.  Connection information will be emailed to registered Conference attendees in advance.
Wednesday, February 12, 2020: Networking Reception
| Time | Description |
| --- | --- |
| 5:30 - 7:30 PM | Join us at the Top of the Park in the Park Hotel on Wednesday evening from 5:30 pm to 7:30 pm for a social/networking event. Dress is casual.  If you are unable to attend the Thursday Day on the Hill event, but would still like to attend the Wednesday networking event, the cost to attend the networking event only is $25. |
Thursday, February 13, 2020: Conference Day
Time
Description
7:00 - 7:50 AM
Registration / Continental Breakfast / Networking
7:50 - 8:00 AM
Welcome & Opening Announcements
8:00 - 9:00 AM
National SHRM Government Affairs and Advocacy Team Update
Presenter:  Robert Carragher, SHRM Vice President-Government Affairs
9:00 - 9:15 AM
Final Legislative Meeting Preparation
Attendees will receive information about meeting logistics, how to introduce SHRM/WI SHRM to your elected officials, and details about the issues being advocated on with legislators. This will be a recap of most of the infornation shared in the pre-conference webinar.
9:15 - 9:30 AM
Walk to Wisconsin State Capitol - Group Photo


Attendees will walk as a group to the Wisconsin State Capitol for a group photo and to participate in scheduled meetings with legislators. NOTE: Those that will not be meeting with legislators will have free time with an option to participate in a Guided Capitol Tour which begins at 10:00am or explore the Wisconsin State Capitol on your own.

9:30 - 11:30 AM
Individual Legislative Meetings or Capitol Tour
11:30 - 12:00 PM
Break / Networking and walk back from the Capitol


Return from Wisconsin State Capitol, prepared to share your experiences with your colleagues. Those that are returning early after their legislative meetings will have opportunities for informal networking and to also learn more about the SHRM Foundation.

12:00 - 12:45 PM
Lunch / Networking
12:45 - 2:15 PM
Do Employment Laws Keep You Awake at Night?
Presenter:  Bob Gregg, Attorney with Boardman Clark LLP and Wisconsin State Council SHRM Legislative Partner
2:15 - 2:30 PM
Break
2:30 - 4:00 PM
Marijuana and Drug Testing Update:  What to do About Weed at Work
Presenter:  Terri L Dougherty, PHR, J.J. Keller & Associates, Inc.
Featured Presenters


Featured Presenter,
Bob Gregg

Bob Gregg - Boardman & Clark

About the Program: There are more employment laws and cases than any other area of litigation.  They are ever-changing.  There is always a new regulation, a new interpretation, another surprise liability.  Do you stay awake at night worrying about what is lurking for you in employment law?  If you stay updated you may be able to be prepared and rest easy.  This update will provide information on hot topics, trends and recent developments in areas of importance for employers and provide the opportunity for questions and answers, including:
 

Supreme Court – Still up in the air on LGBT and Age.  Plus, other important decisions
Wisconsin Task Force – The newest comprehensive challenge for HR compliance and liability
Trends – Hair, Pot and scarier personal liability
Changing FLSA rules

Other significant employment law cases, including the "most unusual cases of the year"

Best practices and practical guidance


About the Speaker: Bob Gregg, Co-Chair of the Labor and Employment Law Practice Group at the Boardman Clark Law Firm in Madison, Wisconsin, has been representing employers for over 30 years in a wide variety of areas, including discrimination claims, wage and hour suits, FMLA, ADA, equal pay, employment contract and Unemployment Compensation cases.  He has designed the employment handbooks and effective workplace policies and procedures for numerous private and public employers.  Bob's career has included canoe guide, carpenter, laborer, Army Sergeant, professional beer taster, social worker, educator, business owner, Equal Employment Opportunity officer, and employment relations attorney.  Bob has conducted over 3,000 management training programs throughout the United States.  He is a member of the National Speakers Association, SHRM, and a national faculty member of the American Association for Access, Equity and Diversity, and served on the Board of Directors of the Department of Defense Equal Opportunity Management Institute Foundation.  Bob is an honors graduate of West Virginia University Law School.
---

Featured Presenter,
Robert Carragher

Robert Carragher - SHRM



About the Program: As the voice of all things work, SHRM develops and advances public policies that improve the lives, livelihoods and futures of millions of Americans. Public policies have a direct impact on the workplace and the HR profession. SHRM advocates at the state and federal level on key matters that affect employees—and society—every day. In these presentations you'll learn about SHRM's position and proposals for employment-based immigration, paid leave, workforce development, student debt and other emerging issues that are shaping the workplaces of today and tomorrow. Our speakers will provide us updates on issues that SHRM is current advocating for in Washington, DC and also share information about each of us can become involved as a member of the SHRM Advocacy "A-Team."

About the Speaker:  As SHRM's Senior State Affairs Advisor since May of 2006, Bob has been responsible for coordinating SHRM's member advocacy and state legislative affairs operations. A seasoned government relations professional with over 25 years experience in both the public and private sectors, Carragher began his career as a personal staff member to U.S. Senator Sam Nunn (D-GA). He later served as a legislative liaison for a national labor law firm representing clients before Congress and the Executive Branch.



He has also managed the government relations and member advocacy programs of two business trade associations representing the automotive aftermarket and the steel service center industries. In addition, he has represented various other trade associations and Fortune 500 companies in Washington on a range of issues, including labor law developments and tax and international trade matters.





Carragher is a graduate of the University of Rochester in Upstate New York with a BA in American History.
---



Featured Presenter,
Terri Dougherty

Terri L. Dougherty, PHR - J.J. Keller & Associates, Inc.



About the Program: Marijuana laws are changing and illegal drug use is rising. This makes it a continual challenge for employers to have a drug-free workplace and keep policies and procedures in compliance with the law. Learn how to support a support a safe, productive workplace while complying with federal and state regulations and preparing for changes that may be on the way.

About the Speaker:  Terri L. Dougherty, SHRM-CP, PHR, is a Human Resources Editor at J. J. Keller & Associates, Inc., in Neenah, Wisconsin. Terri speaks often about marijuana and drug testing and answers employer questions relating to these topics. She enjoys staying on top of these ever-evolving issues.
Note: Conference agenda may change without prior notice.