Tuesday, April 5th, 2016 - Networking Reception
5:30 - 8:00 p.m.
** Join us at The Madison Concourse Hotel on Tuesday evening from 5:30pm to 8pm for a social/networking event sponsored by the Greater Madison Area SHRM Chapter. Dress is casual. If you are unable to attend the Wednesday Day on the Hill event, but would still like to attend the Tuesday networking event, the cost to attend the networking event only is $25.

---

Wednesday, April 6th, 2016

7:00-7:50 AM – Registration / Continental Breakfast / Networking


7:50-8:00 AM – Welcome & Opening Announcements

8:00-9:00 AM – Hot Topics in Employment Law: The Annual Legal Overview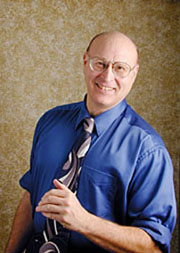 Featured Presenter Bob Gregg
Presenter
: Bob Gregg a partner and Chair of the Labor & Employment Law Practice Group at the Boardman & Clark Law Firm in Madison, Wisconsin
Description:
We expect the recent trend on employment issues to continue, and over the coming months we expect to see an enormous amount of activity on workplace legislative issues.
Pending litigation in 2016 at the Supreme Court regarding employment related cases and the significant effects of HR decisions.
Trending approaches to take in preparation for the pending Fair Labor Standards Act salary threshold changes. Also, the growing liability for joint-employment relationships.
Understanding the hidden dangers and "inadvertent contracts" under the NLRB's focus on employment policies, letters and other documents.
Bio:
Bob Gregg is an employment relations attorney with more than 30 years of speaking and training experience. Bob litigates and serves as an expert witness in a wide variety of employment cases. His main emphasis is helping employers achieve enhanced productivity, creating positive work environments, and resolving employment problems before they generate lawsuits.
---
9:00-9:15am – Break
---
9:15-10:15am – Department of Workforce Development Tools & Resources
Presenter: Deputy Secretary Georgia Maxwell & BJ Dernbach, DWD Division Administrator, Worker's Compensation

Description: Deputy Secretary Maxwell will discuss recent enhancements to JobCenterofWisconsin.com and how they can add value to HR recruitment and selection. She will also discuss how Youth Apprenticeship and Registered Apprenticeship can be leveraged to bridge the skills gap for the talent needs of SHRM members. Finally, she will provide an overview of the resources and incentives offered by DWD to hire vocational rehab job seekers to fill talent needs.

BJ Dernbach will discuss Workers Compensation, which has existed for over 100 years in Wisconsin. This is in no part due to the grand bargain struck between Labor and Management that still exists today. However, over the years the policy focus has shifted from ensuring the exclusive remedy to addressing the growing costs of health care coverage. DWD will provide some recent statistics on how the system is proceeding in Wisconsin, and talk about some recent legislative changes in the system. ​
Bio:
Deputy Secretary Georgia Maxwell brings more than two decades of public and private sector experience in senior management, legislative and public policy to her executive leadership role at DWD, which implements the Governor's agenda to develop Wisconsin's talent and move Wisconsin's economy forward. She most recently was Assistant Deputy Secretary at the Department of Financial Institutions, and was DWD's Assistant Deputy Secretary. She was previously President of the Maxwell Group Inc., a public affairs, grassroots, and message development consulting firm, and was Government Affairs Director for the Wisconsin Credit Union League. She also worked in the State Capitol as a legislative assistant, chief of staff and committee clerk to Senate and Assembly Republican leaders. She grew up in the Oshkosh area and attended the University of Wisconsin-Madison.

BJ Dernbach is the Division Administrator for Workers Compensation. BJ worked in the Legislature for nearly eight years before starting at DWD as the Legislative Liaison in 2014, including for State Rep. Dan Knodl, where he was a policy advisor and Committee Clerk of the Labor Committee. He engaged closely on a host of workforce development and labor issues, including worker's compensation and unemployment insurance. Dernbach earned his Bachelor of Arts in Politics and Government with a minor in Communication from Ripon College and holds a Masters of Public Affairs from the UW-Madison La Follette School of Public Affairs.
---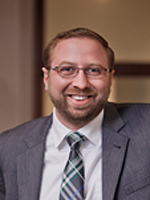 Featured Presenter Chris Reader
10:15-11:15 AM – SHRM's Advocacy Efforts

Presenter - Chris Reader, Director of Health & Human Resources Policy at Wisconsin Manufacturers & Commerce (WMC)

Description: Chris will provide insight into SHRM's advocacy efforts (which will take place in the afternoon) to combine state and federal FMLA laws and regulations. Additionally, he will be discussing needed reforms to Worker's Compensation, specifically regarding medical costs, and other pending legislation addressing topics of employment law of interest to employers, including:
​Standardizing employment regulations across all municipalities
Franchise law update – what's happening at the state and federal level impacting franchisees
Restrictive covenants (non-compete agreements) and changes needed in state law
Anti-business proposals to keep an eye on

Bio: Chris Reader is the Director of Health & Human Resources Policy at Wisconsin Manufacturers & Commerce (WMC), the state's largest trade association representing business.

In this position Chris advocates for pro-growth reforms in a number of policy areas, including health care, employment law, unemployment insurance, worker's compensation, education, workforce development, and telecommunications. Additionally, Chris staffs WMC's Human Resources Committee and Health Committee.

Chris also serves on the Wisconsin Compensation Rating Bureau Governing Board and on the Wisconsin Apprenticeship Advisory Council.

Chris joined WMC in 2013 with significant experience in state government and Wisconsin politics, having worked as a division administrator in a state agency, as a chief-of-staff and policy advisor in the state Senate and Assembly, and on several political campaigns throughout Wisconsin.

Chris is a graduate of the University of Wisconsin-Green Bay. He and his wife live in Sun Prairie.
---
11:15-11:30 AM - Break
---
11:30-12:00 PM - Legislative Panel Discussion


Invited Legislators will discuss current and/or upcoming employment related legislation that will have an impact on workplaces in our state. Discussion will allow for audience participation and engagement.
Representative Dan Knodl
Representative Mike Rohrkaste
Representative John Spiros
---
12:00-1:00 PM Lunch -
Meet and Greet with invited Legislators
---
1:00-1:30 PM
– Day on the Hill Training: Meredith Nethercutt

Featured Presenter
Meredith Nethercutt
Presenter:
Meredith Nethercutt
Description:
Meredith Nethercutt, Senior Associate of Member Advocacy with National SHRM, will provide education and training on the engagement activity associated with meeting and advocating on Wisconsin SHRM's behalf when engaging our state Legislators.
Bio:
Meredith Nethercutt is senior associate for member advocacy at the Society for Human Resource Management. Overseeing SHRM's Advocacy Team (A-Team) network of volunteer advocates, Meredith facilitates relationships between SHRM members and lawmakers to strengthen the Society's advocacy objectives in legislative districts nationwide. In addition, Meredith provides training and guidance to HR advocates on how to effectively communicate with lawmakers regarding workplace policies. A critical part of the Society's enhanced advocacy initiative, the A-Team advances the HR perspective and agenda by leveraging the reach and knowledge of SHRM members through grassroots advocacy.
Prior to joining SHRM, Meredith served as director of public affairs and grassroots advocacy at the National Association of Manufacturers (NAM), where she oversaw the complete association advocacy program branding and reorganization, as well as the construction of a strategic association-wide key contact program to leverage relationships between manufacturers and federal lawmakers. Meredith's previous career experience includes advocacy positions with the International Franchise Association (IFA) and the National Restaurant Association, where she managed both association's grassroots programs. She started her career in advocacy at Associated Builders and Contractors.
Meredith received a Bachelor of Science degree from Vanderbilt University. She resides in Washington, DC.
---
1:30-1:45 PM -
Overview of position statements: Q&A
---
1:45-2:05PM - Preparation for Legislative Meetings

SHRM members attending the same legislative meetings will get to meet with one another and prepare for the meeting(s) together. SHRM members who will be meeting with legislators on their own can use this time for additional meeting preparation.
---
2:15-4:30PM - Individual Legislative Meetings

SHRM members will have an opportunity to engage their State Legislators in pre-scheduled discussion allowing for there to be open dialogue about who SHRM is, what we represent and the opportunity for Legislators the opportunity to be better understand how a future relationship with us can benefit them when workforce planning and employment related legislation is presented.