WI SHRM Chapter Events
Posting Guidelines
Events must be a WI SHRM Chapter sponsored event. Programs must be at a minimum of 1/2 day or more in length to qualify for posting.
2016 Wisconsin Employers Honored for Excellence in Workplace Effectiveness
-
Click Here to read more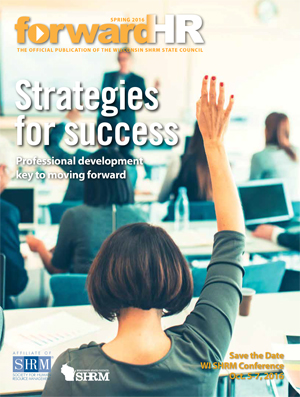 FORWARD HR MAGAZINE -
Click Here
to read the latest digital edition!!
2016 Council Leadership Roster