2017 WISHRM
Student Conference
and HR Games Competition
March 3-4, 2017
Blackhawk Technical College - Central Campus, Janesville, WI
Our Sponsor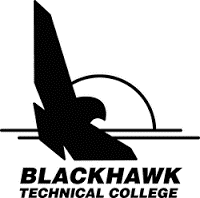 Registration Closes on February 19, 2017
Conference Description
REGISTRATION NOW OPEN for the 2017 Student Conference & HR Games being hosted by the Blackhawk Technical College March 3-4, 2017. Register today to ensure your spot at the conference!

This year there are 5 different registration types to choose from:

(1) Student HRGames and Conference Participant: Teams of 2 or 3 compete in a jeopardy-style competition in HR-related categories! Before registering, pick your teammates and come up with a team name as you will need this to register. Each member of the team must register separately and use the same team name.

What is HR Games? Check Out information at SHRM website.

(2) Student – Conference Only: For those students that want to attend but are not interested in competing on a HRGames team. You can watch the competition or help as a volunteer.

(3) Chapter Advisor: Advisors attending with your chapter.

(4) Conference Volunteers: For those Professional Chapter Members that are interested in volunteering their time at the conference. Click here to learn more about being a volunteer.

(5) Speakers: For those attending as a guest speaker.

Registration Deadline: Sunday, February 19, 2017

We need at least 30 volunteers to make this event a success. Judges, Presenters, Timekeepers, Scorekeepers and more. Click here to find out more.

Event Pricing

Location / Hotel Accommodations

SHRM Member
Student (Full-Time Undergrad)
Non-SHRM Chapter Member
$0
$0
$0

Blackhawk Technical College – Central Campus
6004 S CTY RD G
Janesville, WI 53546-9458
Click here for directions to Black Hawk Technical College

Baymont Inn & Suites – Janesville
616 Midland Road Janesville, WI 53546
608-758-4545
$60.00+tax (4 people max per room)
Click HERE for online reservations
RSVP and mention HRGames by Friday, February 17 to lock in your rates

Hampton Inn Hotel – Janesville
2400 Sulton Street Janesville, WI 53546
608-754-4900
$94+tax (no person limit)
Click HERE for online reservations
RSVP and mention HRGames by Friday, February 3 to lock in your rates
Conference at a Glance
Friday, March 3, 2017
Time
Location
Description

| | | |
| --- | --- | --- |
| 2:00pm-4:00pm | Blackhawk Conference Room | WISHRM State Council Meeting |
| 4:00pm-7:00pm | North Commons | Attendee Registration |
| 4:00pm – 5:15pm | North Commons | Volunteer Registration |
| 5:15pm-6:00pm | Blackhawk Conference Room | HRGames Volunteer Training and Dinner |
| 5:00pm-6:00pm | Commons | Attendee Sit-Down Dinner |
| 6:15pm-6:30pm | Commons | Opening Ceremony & HRGames Overview |
| 6:40pm-7:10pm | Central Classrooms | HRGAMES: ROUND 1 (15 min prep/15 min competition) |
| 7:15 pm -7:40 pm | Central Classrooms | HRGAMES: ROUND 2 (10 min prep/15 min competition) |
| 7:45 pm -8:05 pm | Central Classrooms | HRGAMES: ROUND 3 (5 min prep/15 min competition) |
| 8:10 pm -8:30 pm | Central Classrooms | HRGAMES: ROUND 4 (5 min prep/15 min competition) |
| 8:35 pm -8:55 pm | Central Classrooms | HRGAMES: ROUND 5 (5 min prep/15 min competition) |
| 9:00 pm -9:15pm | Commons | HRGAMES Friday Night Wrap-Up (Announce Finalists) |
Saturday, March 4, 2017
Time
Location
Description

8:00am-10:00am
North Commons
Attendee, Volunteer, and Speaker Registration
8:00am-9:00am
Commons
Breakfast
9:00am-10:00am
Commons
Guest Speaker 1
10:10am-11:00am
Commons
Guest Speaker 2
10:10am-11:00am
Blackhawk Conference Room
Advisor Only Break-out
Student Chapter Advisors are strongly encouraged to attend this Advisor specific session.
Facilitated by BTC Student SHRM Chapter Advisor and your College Relation Directors
11:10am-12:00pm
Commons
Guest Speaker 3
12:00pm-12:40pm
Commons
Lunch
12:45pm-1:15pm
Student Success Center
HRGAMES Semi-Finals
1:20pm-1:50pm
Commons
HRGAMES Finals
2:00pm-2:15pm
Commons
Awards and Closing Announcements