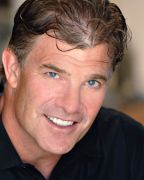 Keynote Speaker – Eric Chester
Thursday, October 10, 2013 – 8:15 -9:45 a.m.
"Reviving Work Ethic: How Leaders Can End Entitlement & Restore Pride in the Workforce"
Sponsor - Milwaukee Jobs
Eric Chester is America's premier expert on the emerging workforce. As the author of the bestselling books "Employing Generation Why" and "Getting Them to Give a Damn", Eric frequently appears on national media (i.e. Forbes, Fox News, Business Investor Daily, Fast Company, Entrepreneur.com, etc.) to provide insight and perspective to business leaders about the attitudes, values, and work habits of teens and the under-thirty-year-old demographic in their school-to-work-to career transition.
His latest book, "Reviving Work Ethic: A Leader's Guide to Ending Entitlement and Restoring Pride in the Emerging Workforce", is the first business book published on the topic of work ethic since 1904 and provides the solutions for the work ethic deficiency employers in every industry are facing.
In addition to his writings, Eric Chester is an award-winning keynote speaker who's presented more than 2,000 paid speeches since 1987 for audiences all over the world. In 2011, Chester founded the Center for Work Ethic Development; an organization dedicated to helping, leading companies, educational institutions, and non-profit organizations improve the work ethic, productivity, performance, and service of today's rapidly changing workforce.
The training curriculum and resources he has created through this Center are being used at hundreds of high schools, colleges, and workforce centers throughout the US and Canada and by a growing number of service sector businesses as their first step in new employee training.
Thank you to our Sponsor of the Keynote Speaker, Eric Chester,
milwaukeejobs.com
.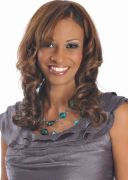 Keynote Speaker – Dr. Lawana Gladney
Friday, October 11, 2013 – 8:30 -9:45 a.m.
""Keeping Your Leaders Motivated and Balanced in the Unpredictable Times and how they can Motivate Unpredictable Employees (Management –to Senior Level)"

Emotional Wellness Doctor, CEO - Emotional Wellness, Psychologist, Author, Speaker, Trainer, Life Expert, Founder / Executive Director - Six Million Dollar Women's Club
Bio: As CEO of Emotional Wellness, Inc. and as the emotional wellness expert, Dr. Gladney has presented speeches and training sessions throughout North America to educational institutions, businesses, organizations and churches. Some of her clients include Pitney Bowes, Brinker International, Federal Aviation Administration, IBM, AT& T, Texas Instruments, Freddie Mac, Zig Ziglar Corp, U.S. Department of Defense, U.S. Coast Guard, Meeting Professional International and many others. She is a television personality and has been a co-host of a cable show and an expert for Fox 4.
She has been featured in the Dallas Morning News as well as other national magazines and radio programs. She was featured on the Michael Baisden Radio Show and appeared as a guest expert for Baisden After Dark national talk show. She was been featured in, In Touch magazine to offer advice to celebrities such as Tom and Katie Cruise, and Brad and Angelina. She has also contributed to articles for several magazines and as an author, she has written four books and co-authored four. Her areas of expertise include, emotional wellness, intrinsic motivation and learning, leadership, stress management, and work/life balance. In addition to being a speaker, author and trainer, she is the founder and executive director of a non-profit organization for women, The Six Million Dollar Woman's Club. She also has served on the board of National Speakers Association North Texas and the board of Meeting Professionals International D/FW chapter and was the recipient of Rising Star Award.