Help employees stay healthy while traveling abroad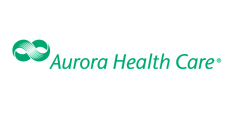 By Carrie Nickel, RN, MS, COHN-S
According to recent stats from the National Travel and Tourism Office, the past year saw an increase of more than eight percent in the number of American citizens jetting off to international destinations. In our mobile world, more than 66 million U.S. citizens traveled outside the country in 2016, many of them on business-related travel.
Traveling abroad ó for work or play ó requires advance preparation. This includes obtaining passports, visas, packing suitcases and much more ó such as taking the necessary steps to protect the health of the traveler.
Aurora Health Care offers these suggestions to employers who have employees travelling internationally:
Suggest a checkup
Encourage employees to have a physical exam prior to their trip abroad. This will ensure that they are healthy enough to travel. Also, employees should be made aware of any current health concerns in the countries they will be visiting. For example, pregnant women or those of childbearing age may want to discuss the Zika virus with their health care provider before considering international travel.
Learn about immunizations beforehand
At least two months before departure, employees should consult with a health care provider or travel clinic to learn which immunizations are needed in the countries they plan to visit. Some immunizations need to be administered over a period of weeks or months.
International Travelerís Clinic
Aurora Health Care offers International Travelerís Clinics in 15 locations across Wisconsin and northern Illinois. These clinics are designed specifically to serve business, educational, humanitarian and vacationing travelers.
Auroraís Travel Clinic professionals can prepare employees for international travel and help reduce their risk of illness by:
Developing an individualized prevention plan, based on the travel itinerary
Providing all required and recommended health vaccines
Sharing information on water and food borne illnesses (immunizations, medications and education)
Discussing possible malaria threats (including personal protection, medication choices and indications for use)
Through a travel clinic, travelers can obtain up-to-date information on health risks, medical care and vaccination requirements for any destination outside of the U.S. During a personalized travel consultation, employees can obtain travel advisory information specific to their destination(s). This helps in avoiding diseases such as:
Cholera
Dengue fever
Hepatitis
Malaria
Meningitis
Traveler's diarrhea
Typhoid
Yellow fever
The Centers for Disease Control offers these tips for international travelers to help them stay safe and healthy:
Donít buy any medicines abroad. Many drugs sold in developing countries contain impure or toxic ingredients. Donít buy any medical product without consulting a competent health care professional.
Take an ample supply of your medications and medical supplies with you. Keep prescriptions and over-the-counter medications in original packaging to avoid problems with border officials. Carry a few extra daysí worth of prescription medications to cover any unexpected travel delays.
Pack sunscreen and insect repellant, along with treatments for colds; constipation; cuts, scratches, and burns; diarrhea; heartburn or indigestion; insomnia; motion sickness; allergies; nasal congestion; pain or fever and sore throat.
Donít use Entero-Vioform while traveling. This drug, widely distributed abroad for treating diarrhea, has been linked to nervous system complications.
When traveling outside of the U.S., it can be helpful to carry a letter signed and dated by the travelerís health care provider. It should clearly state the travelerís need for all prescription medications and any special medical equipment needed (particularly for syringes, if the person is diabetic). Otherwise, these items might be confiscated at border crossings as suspected contraband or illicit drugs.
If a traveler has a medical condition such as diabetes or heart or lung disease, having a medical alert card, bracelet or necklace that clearly identifies the medical condition can be lifesaving.
Bon voyage!
Staying healthy while traveling abroad requires advance planning and preparation. This applies equally to business travelers, vacationers, missionaries, exchange students and world explorers. Employers sending their employees outside of the U.S. as part of their job should make sure they have destination-specific vaccinations and medical advice beforehand. Following the suggestions outlined here can help your globetrotting staff stay healthy and happy ó both during and after their overseas travels.
Carrie Nickel, RN, MS, COHN-S, serves as the Senior Director of Auroraís Occupational Health Services. To learn more visit AuroraEmployerSolutions.org