Conference Liaison Director
Position Description and Duties
The Conference Liaison Director manages all activities related to coordinating an annual State Council Conference and assists with the coordination of other State Council sponsored conferences, such as the State Leadership Conference and State Legislative Conference.
RESPONSIBLE TO: State Director
RESPONSIBILITIES:
Attend all State Council meetings and actively participate in Council matters.
Facilitate the annual nominations process for the selection of the state conference co-chairs with some state conference experience.
Work with the State Conference Co-Chairs to appoint qualified individuals to manage specific functions related to the State Conference with the objective of selecting individuals throughout the State from various Chapters.
Oversee the development and monitoring of State Conference budget and ensure objectives are met or exceeded, in conjunction with the State Conference Co-Chairs and Treasurer, subject to Finance Committee and State Council approval.
Serve on the State Conference Committee and provide leadership and direction to committee members, monitoring all activities related to the conference.
Assist with securing sites for the State Conference, State Legislative and the State Leadership Conferences, in conjunction with the State Conference Co-Chairs, the Leadership and the Governmental Affairs Director.
Promote SHRM and the State Council collaboration in all conference activities and programming.
Facilitate the completion of the annual vendor directory on the state council website.
Participate as a member of the Finance Committee.
Attend another SHRM State Conference in the North Central Region to obtain and share information and ideas.
Perform other duties as assigned by State Director.
REQUIREMENTS:
National SHRM membership in good standing required. HRCI certification preferred.
TERM:
Serves a one-year term beginning the first day of January and ending the last day of December. Appointed by the state council director. May be reappointed for two additional one-year terms for a total service of three years.

Contact Information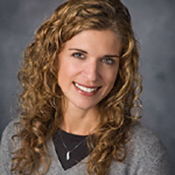 ---
Biography
Lisa's employment background includes 21 years in human resource management in the following industries: public sector, business/document automation, automotive, manufacturing, healthcare and hospitality. Ms. Henke is a graduate of the University of Wisconsin-Whitewater and holds a Bachelor of Business Administration degree. She is also a graduate of Leister University, London, England and holds a Master of Science in Human Resources Management and Training degree. She holds the Certified Employee Benefits Specialist and Professional in Human Resources (PHR*) certifications and maintains a professional membership in the Society for Human Resources Management and Blackhawk Human Resources Association. She continues to serve on the WI SHRM State Council and State Conference Planning Committee to plan the annual WI SHRM State Human Resource Conference.
Additional Information
Resources