Certification November 2016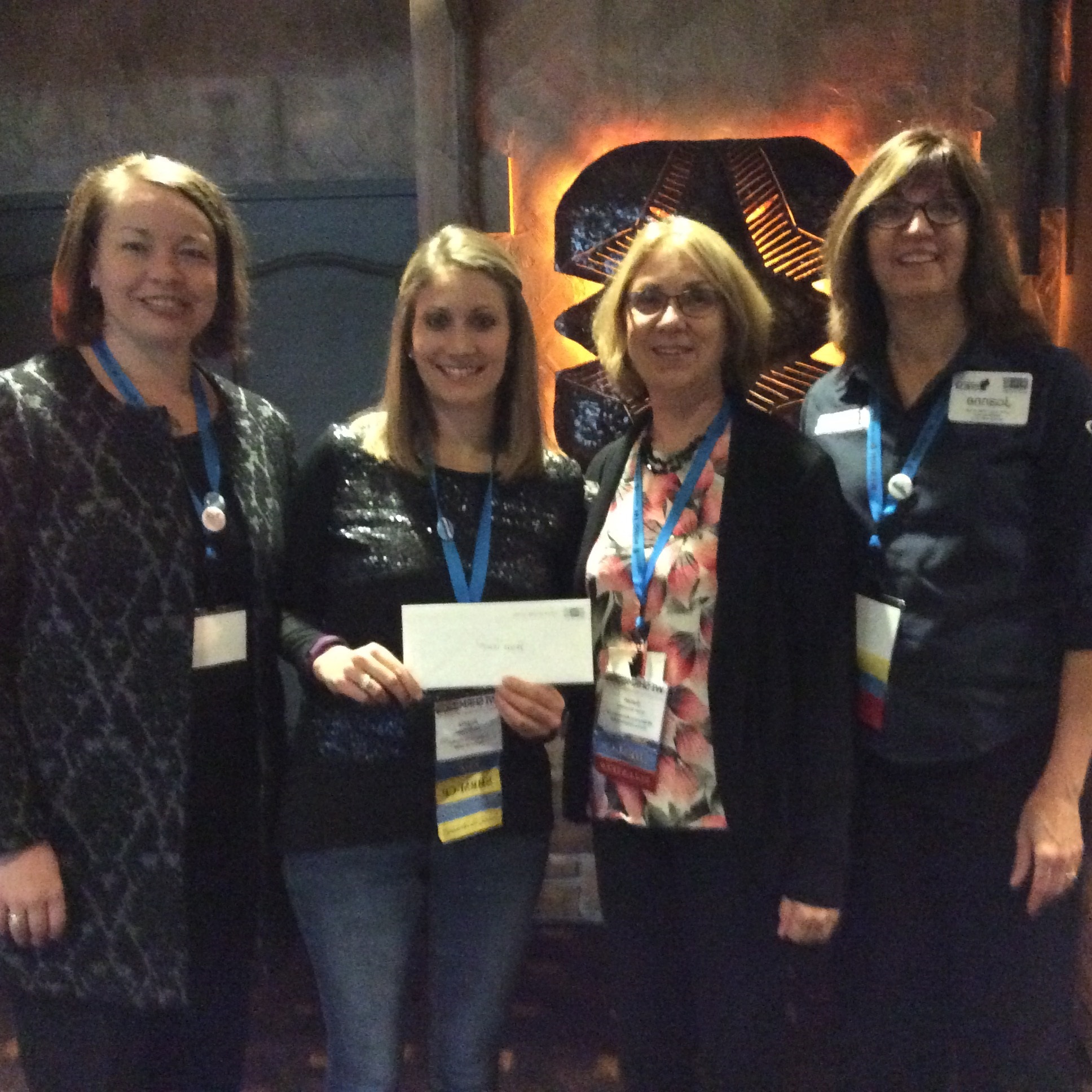 Congratulations to Angela Oleson
– winner of the 2 free Green Bay Packers/Seattle Seahawks tickets awarded at the WISHRM Annual Conference in Wisconsin Dells. All SHRM-Certified HR professionals at the conference were eligible to enter the drawing for these tickets - sponsored by the WISHRM State Council.
Angela graduated from UW-Platteville in 2009 with a degree in Business Administration and an emphasis in Human Resources. She received her PHR in August 2015 and her SHRM-CP certification in January 2015. After college she worked as an HR Manager/Executive Assistant for a cleaning company for 4 years and now is working at Footlocker.com/Eastbay as an HR Business Partner for the past 2 ½ years. Angela says she enjoys working in HR as it continues to be challenging and presents something different every day! Angela is excited about her big win and plans on treating her husband, Erik, to the Packer game.
There are almost 1800 SHRM Certified professionals in Wisconsin as of September 30, 2016. If you are not already SHRM Certified – consider applying for one of the many SHRM Foundation Certification Scholarships, including the WISHRM Certification Scholarship, to help pay the cost. Look for more information about these scholarships in Spring 2017.
SHRM Recertification
If you are SHRM Certified, you can earn recertification credits for:
On-the-job projects you worked on that meet or support organizational goals and provide opportunities to advance capabilities in HR Competencies.

Advance Your Organization – 20 PDC max (per recertification period)

Instructor-led and self-paced continuing education activities. To be awarded credit, your activities must fulfill specific requirements. Click here to see these details.

Instructor-Led Activities – No PDC max (per recertification period)
Self-Paced Activities – 30 PDC's max (per recertification period)
Recertification Made Easy
SHRM offers a new feature to the Recertification Portal – auto-fill. From now on, all SHRM conferences, seminars and e-Learning programs you attend can be matched to your SHRM membership account* and will auto-populate in your recertification portal so you don't have to enter anything yourself.
*If your SHRM certification e-mail address matches your member e-mail address, you're all set. If they are different – or if you are not sure – simply log in to
shrm.org/my/account
to update your information.
HRCI Recertification
Recertify On-The-Go with Free Online Certification Activities. Click on:
Earn Credits Now>>
Submitted by:
Susan Richardson SHRM-CP
WISHRM Certification Director