Secretary - Past Secretaries
August, 2013 - December, 2014
Tonia Gibeault, PHR
October, 2010 - August, 2013
Cassy Van Dyke, SPHR
2008 - September, 2010
Kellie Dunn-Poggemann, SPHR
Contact Information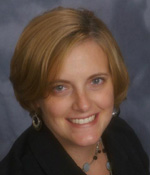 Trishya Brown, PHR
Secretary
Molina Healthcare
2400 S 102nd Street
West Allis, WI 53227
Ph: 414.847.1783
Em:
trishya.brown@molinahealthcare.com
Term Began: 1/1/14
---
Additional Information
The State Director is the chief elected officer of the State Council and effectively establishes policy, strategies, and objectives consistent with SHRM, Region and National Board policies. The State Director provides guidance to Council members.
---
Bio:
Trishya Joined the Metro Milwaukee SHRM Board in July 2008. Since then, Trishya has served in a varity of roles within the organization including Membership Director, College Relations Director, Spring Conference Co-Chair, and most recently Chapter President. In July, Trishya transitioned to Past President and is currently serving her last year on the executive committee as Treasurer and Certification Director. For the past three years, Trishya has worked for Molina Healthcare, Inc. In her current role as HR Business Partner, Trishya provides strategic and operational consultation to Molina employees residing in Wisconsin/Illinois.