POSITION DESCRIPTION: The Secretary is responsible for assisting the State Director and other Council members with various special projects and sits on the Nominations Committee and the executive team for the Council.
RESPONSIBLE TO: State Director

RESPONSIBILITIES:
1. Attend all State Council meetings, Executive Team meetings and actively participate in Council matters.
2. Review and prepare reports associated with Council meetings and activities. Review and provide approval of prepared minutes of Council meetings. Approve Council meeting attendance records.
3. Prepare and submit year-end SHRM Affiliate Program for Excellence (SHAPE).
4. Coordinate proclamation of annual HR Professionals Day.
5. Maintain Bylaws of Council and draft updates with Communications Coordinator as necessary for Council voting.
6. Facilitate renewal of Administrative Management Company contract with Treasurer and State Director.
7. Create theme and bi-annual Council magazine.
8. Obtain and administer Council Partnerships, including coordinating the marketing and promotion of opportunities and serving as a liaison between partners and members.
9. Assist with public relations matters as requested.
10. Assist other Council members on various special projects and council communication for events, conferences, or activities.
11. Perform other duties as assigned by State Director.
12. Oversees Communications Coordinator

REQUIREMENTS:
National SHRM membership in good standing required.

HRCI certification preferred.

Attend State Council Meetings
CORE COMPETENCIES SPECIFIC TO THIS ROLE:
Excellent verbal and written communication skills

Solid time management skills

Willingness to take initiative

Strong organizational skills and attention to detail

Ability to persuade/negotiate
CORE COMPETENCIES NEEDED FOR ALL COUNCIL MEMBERS:
• Self-directed work style
• Team orientation
• Ability to advocate for chapter and council
• Ability to recruit potential WISHRM council members

Term:
Serves a one-year term beginning the first day of January and ending the last day of December. May be re-elected for two additional terms for a total of three years.
Contact Information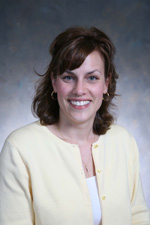 Tonia Gibeault, PHR
ACUITY
2800 S. Taylor Dr.
Sheboygan, WI 53081
---
Additional Information
The State Director is the chief elected officer of the State Council and effectively establishes policy, strategies, and objectives consistent with SHRM, Region and National Board policies. The State Director provides guidance to Council members.
---
Bio:
Tonia Gibeault, Senior Human Resources Specialist at ACUITY, brings over 8 years of human resources experience with her most recent responsibilities including coordinating ACUITY's annual strategic planning, implementing long-term staffing strategies, delivering management development training, administering employee benefits and addressing employee relations issues. Tonia began her career with ACUITY 12 years ago as a Marketing Analyst, shortly after earning her Bachelor's Degree in Business Management from Silver Lake College. She has since earned Professional in Human Resources (PHR) designation, and is a certified Facilitator for DDI's Learning Systems. Tonia is a member of the Sheboygan Area SHRM (SA-SHRM), National SHRM and American Society for Training and Development (ASTD).