Past State Director
Position Description & Duties
The Past State Director serves as a member of the State Council providing the continuity of leadership. The Past State Director provides advice and counsel to the State Director.

Responsible to:
State Director

Responsibilities:
Attend all State Council meetings, actively participating in Council matters.
Assist in the identification, recruitment, and selection of future Council leaders.
Represent the Council to SHRM chapters and the public as required.
Chair the nominations committee and coordinate nomination activities.
Act as backup to the State Director and preside over Council events as necessary.
Assist with special projects as assigned by State Director.
Perform other duties as assigned by State Director.
Requirements:
SHRM membership in good standing required.
Served a term of office as State Director required.
Term:
Serves a one-year term beginning with the first day of January ending the last day of December.
Contact Information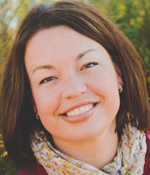 Katie Walk, SHRM-SCP, SPHR
Kelly Services
2004 Highland Ave, Suite D
Eau Claire, WI 54701
Ph: 715.834.8001
Em: reidkat@kellyservices.com
Term Began: 1/1/17
---
Biography
Katie has worked for Kelly Services for almost 18 years and specializes in workforce solutions. She has served as a SHRM volunteer leader for eight years and is currently the WI SHRM State Council Past Director. She has an MBA from the University of Wisconsin – Eau Claire and holds both the SHRM – SCP and SPHR certifications.