Contact Information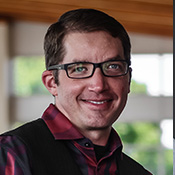 Ryan Derber, SPHR, SHRM-SCP
Communications Social Media Director
Great Oak Solutions, LLC
PO Box 48
Oshkosh, WI 54903
Ph: 920.642.0002
Em: ryanpaul610@gmail.com

Term began: 1/1/2018

---
Biography
Ryan's passion for training and development grew out of his early work with the American Red Cross when he began instructing lifesaving skills courses at age 17. After graduating from the University of Wisconsin Oshkosh with a BBA in Human Resources and a BA in Speech Communications, he worked full time as the HR Manager for the American Red Cross of North East Wisconsin. Every day was a rewarding and meaningful experience as he worked alongside hundreds of paid and volunteer staff who all shared his enthusiasm for the humanitarian mission of the Red Cross.

After obtaining his MBA from the University of Wisconsin Whitewater in 2009 and his SPHR designation in 2010, Ryan transitioned into more of a strategic role allowing him to work across all areas of HR in a field support role for a global manufacturing company. Always a champion for change, Ryan has spent his years in the Human Resources field leading efforts for global communications around systems training, policy rollouts and software implementations.
The Society for Human Resource Management has been a part of Ryan since his undergraduate work where he held the role of President of the University of Wisconsin Oshkosh Chapter. Since then, Ryan has held board roles with the Fox Valley SHRM Chapter, served on several WISHRM conference committees, and was a former WISHRM State Council Director of College Relations.

In 2017 Ryan decided to take the leap and enter the world of freelancing and contract HR work, starting up Great Oak Solutions, LLC which specializes in all forms of learning design from instructor lead training to eLearning courses.
Additional Information