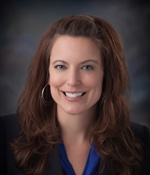 Colleen Koerth, PHR
WI State Council Membership Director
Blackhawk Technical College
6004 S. County Rd G
Janesville, WI 54547
Ph: 608.757.7724
Fax: 608.743.4407
Em:
ckoerth@blackhawk.edu
Term Began: 1/1/14
---
Bio:
Colleen Koerth, PHR, is the Manager of Career Development with with Blackhawk Technical College where she has held leadership HR roles since 2002. In addition to working at BTC, Colleen has been involved with SHRM since 2002. She has been very active within Blackhawk Human Resource Association, holding roles including; Legislative, Member Relations, Diversity Director and President.
Most recently, Colleen has been serving on the State Council as the Southwest District Director. In addition, Colleen also currently serves as Blackhawk Technical College's SHRM Student Chapter Co-Advisor. Colleen holds a Bachelor of Arts in Organizational Development from the University of Minnesota.
---
Additional Information