OVERVIEW
The Membership Director is responsible for providing leadership to membership activities in chapters, particularly assuring that chapter membership directors have access to resources necessary to recruit at-large SHRM members to chapters, local chapter members only to SHRM, and non-affiliated HR professionals to both organizations.
Can membership in a local SHRM affiliated chapter help me?
Can membership in a local SHRM affiliated chapter help me?
Absolutely
! Membership in a SHRM-affiliated chapter means access to a
local
network of HR professionals, as well as professional-development
programs, products and services in your community that can broaden your skills and make you more valuable to your organization.
The bottom line:
There are resources and services available through SHRM that local chapters canít possibly duplicate, and there are resources and
services available through your local chapter that SHRM canít provide. Maximize your opportunities by becoming a member of SHRM and an affiliated chapter. Itís a winning combination!
Questions?
Please Contact Colleen Koerth, WISHRM Membership Director ,
ckoerth@blackhawk.edu
or (608) 757-7724
View More
Contact Information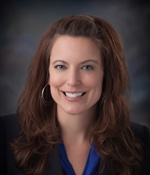 Colleen Koerth, PHR
WI State Council Membership Director
Blackhawk Technical College
6004 S. County Rd G
Janesville, WI 54547
Ph: 608.757.7724
Fax: 608.743.4407
Em:
ckoerth@blackhawk.edu
Term Began: 1/1/14
---
Bio:
Colleen Koerth, PHR, is the Manager of Career Development with with Blackhawk Technical College where she has held leadership HR roles since 2002. In addition to working at BTC, Colleen has been involved with SHRM since 2002. She has been very active within Blackhawk Human Resource Association, holding roles including; Legislative, Member Relations, Diversity Director and President.
Most recently, Colleen has been serving on the State Council as the Southwest District Director. In addition, Colleen also currently serves as Blackhawk Technical College's SHRM Student Chapter Co-Advisor. Colleen holds a Bachelor of Arts in Organizational Development from the University of Minnesota.
---
Additional Information